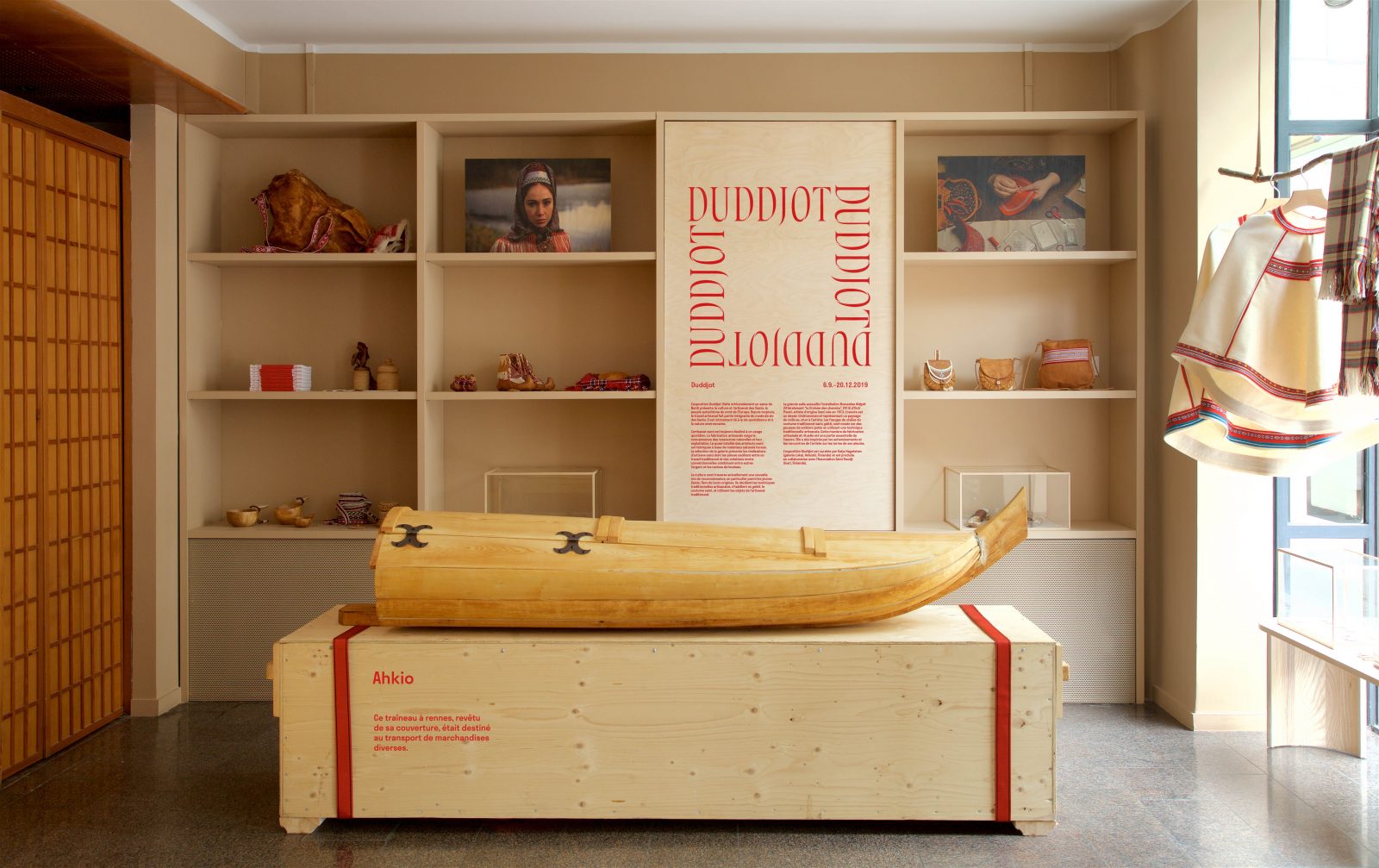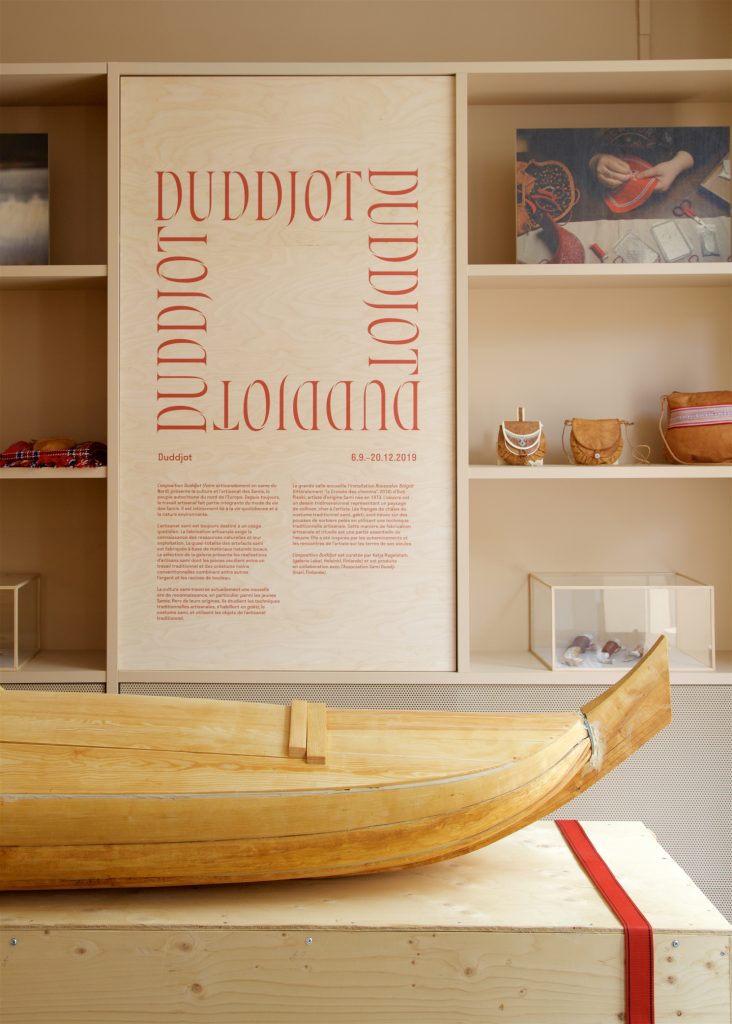 Duddjot 6.9.-20.12.2019
The Duddjot exhibition (craft in Northern Sámi) focuses on Sámi culture and handicraft, also known as duodji.
Craftsmanship has always been an essential part of the Sámi way of life, and it strongly intertwines with their everyday life and the surrounding nature.
The Sámi handicraft always has a functional purpose. The fabrication process requires a strong knowledge of the surrounding natural materials, and understanding of how to make use of them in the best possible way. Most of the materials employed are local and organic. The Duddjot exhibition presents works by several Sámi artisans, and it includes some more traditional crafts as well as some contemporary pieces by the younger generation. Among the works made by the young artisans, unconventional material choices, such as the combination of silver and birch roots, can be discovered. The Sami youth is currently going through a new era of recognition and self-consciousness. They study the handicraft techniques, they wear gákti – the traditional Sámi clothing – and use other craft pieces.
Outi Pieski's (b. 1973) installation Ruossalas bálgát (Crossing Paths, 2014) is presented at the main hall of the institute. The work is a three-dimensional drawing that depicts a fell scenery which is important to the artist. Gátki, i.e. fringes of the scarf of the traditional Sami outfit, are knotted around peeled Rowan saplings using the traditional Sami technique. This ritual handcrafting is a central part of the work. Duodji, the Sami arts and crafts, is its own language that speaks about the traditional Sami knowledge and philosophy of life. The inspiration for the piece are the artist's wanderings and encounters in the land of her foremothers.
The Duddjot exhibition is curated by Katja Hagelstam (gallery Lokal, Helsinki), and it is produced in collaboration with Sámi Duodji Association. The exhibition is part of the official programme of the Paris Design Week.
With:
Matleena Fofonoff
Ellen Haarahiltunen
Helena Karjalainen
Jouni S. Laiti
Petteri Laiti
Henry Lämsä
Bigga-Helena Magga
Yrjö Musta
Marja Näkkälä
Outi Pieski
Seija Ranttila
Ritva Tammela
Elle Valkeapää
Rauna Vieltojärvi
Photography: Katja Hagelstam, Veera Mietola