For press and media enquiries, please contact:
Wilma Chukwuma, Head of  Communication
wilma.chukwuma@institut-finlandais.fr
+33 (0)6 76 42 59 30
Copyright © Institut finlandais. All rights reserved.
Publications
As part of its activities around design, fashion, architecture, cinema, gastronomy and performing arts, Institut finlandais occasionally publishes catalogues to complete its programme.
The publications gather photographs, essays, and other reflexions on the cultural and artistic themes the institute focuses on.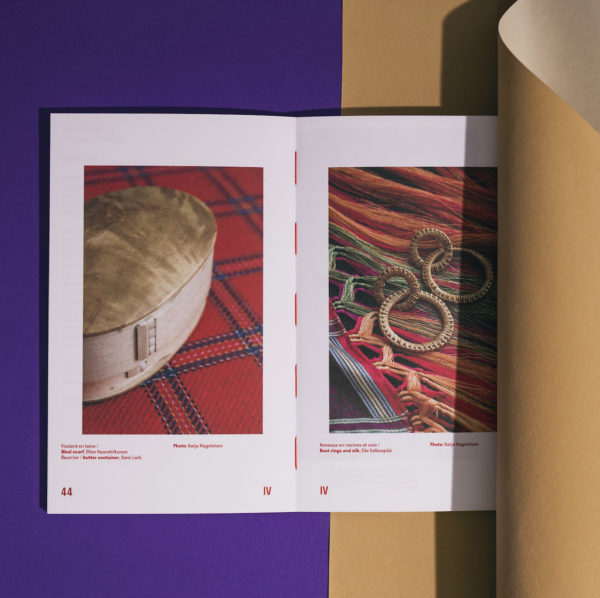 Duddjot
Duddjot offers a kaleidoscopic view into contemporary Sámi culture, bringing forth voices and themes from Sápmi, the Sámi country. Under the flaming red cover, you can find 125 pages of articles and interviews about the Sámi, giving thus a more in-depth insight into the exhibition Duddjot. Besides the written content, the reader can get further insight into the culture via photographs, playlists or even recipes that are all in line with this theme.
The publication is written both in French and English.
IF Publication is published by Institut finlandais
Editorial Staff: Sini Rinne-Kanto, Johanna Råman
Graphic Design and Layout: Piëtke Visser
Translation and Copyediting: Janna Jalkanen, Paula Philip, Sini Rinne-Kanto, Olivier Bachelet, Salla Ijäs, Thomas Follain
Photography: Sofia Okkonen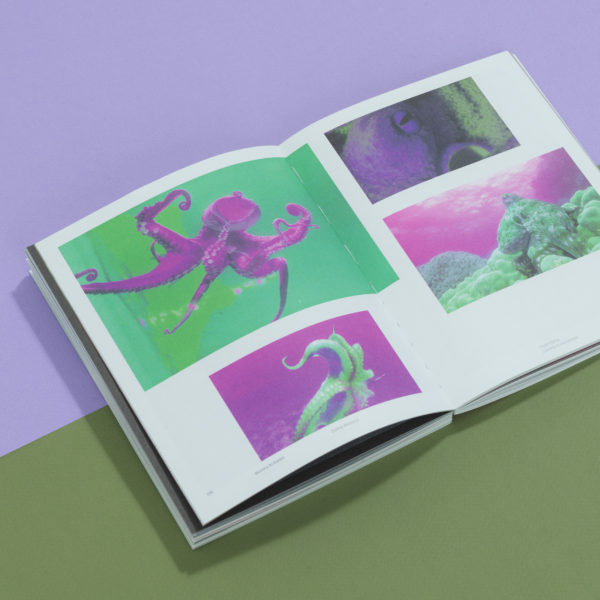 A I S T I T / coming to our senses
The Finnish Institutes for the Benelux, France, Germany, and the UK and Ireland are proud to present to you the exhibition catalogue of the sensorial experience A I S T I T / Coming to our senses. Through presenting diverse artistic practices, essays and thoughts, the  A I S T I T / Coming to our senses exhibition catalogue gives you insights of the one year long project, exploring the complexity and wonder of our sensory perceptions and how they shape us as human beings.
Edition: Sini Rinne-Kanto, Andrew Hodgson
Contributions by: Elisa Aaltola, Chris Fite-Wassilak, Ariane Koek, Astrida Neimanis, Minna Salami
Translation: Käännös-Aazet Oy
Graphic design: Tuomas Kortteinen, Samuli Saarine
Red Dot Award: Brands & Communication Design 2019
In 2018, Institut finlandais' premises were thoroughly redesigned by Studio Joanna Laajisto and Littow Architectes, while respecting the original work by Juhani Pallasmaa in 1985. The renovation of the premises went hand in hand with the renewal of the institute's visual identity under the artistic direction of Piëtke Visser, aiming to portray a side of Finland that is natural, sophisticated and timeless all at once.
From brand new typeface created by Juho Hiilivirta and Niklas Ekholm (Helsinki Type Studio) to website redesign, every detail is carefully thought out to be conceptually rooted in cultural exchange through connected cursive typography and delicate yet confident contrasts.
The visual identity renewal was awarded the Red Dot Award: Brands & Communication Design 2019 that recognises high quality and innovative works in the field of design and visual communication. The award ceremony took place on November 1st in Berlin.