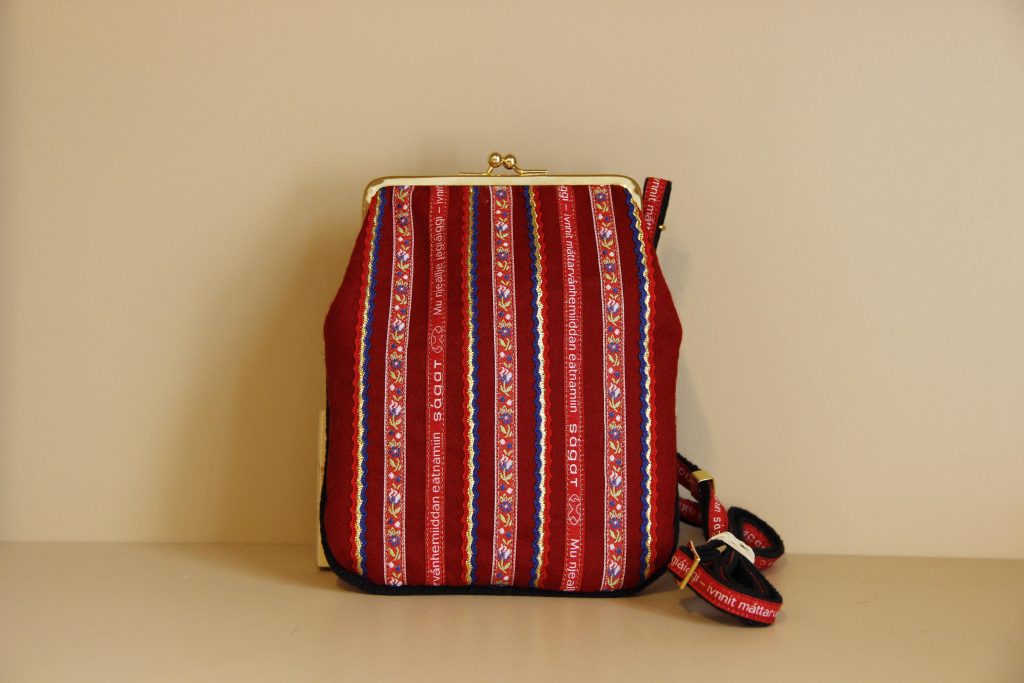 Seija Ranttila
Seija Ranttila (born in 1965 in Inari) is an artisan working with textile in Tampere, where she lives and works. She is known for combining traditional Sámi handicrafts with modern design.
Ranttila showcases her rich and colourful Sámi culture through her modern textile handicrafts. This exhibition showcases Ranttila's Ságat Pirita bags, with decorative ribbons which design comes from the home region of Ranttila's grandfather, Kautokeino in Norway. Ranttila uses wool as a material in her works, as well as polyester for the ribbons and the waterproof exterior of the bag. On the ribbons it is written "My seasons – the colours of my ancestors' countries".
Ranttila's works are sold in Finnish and Norwegian Lapland. Moreover, Ranttila circles the biggest design fairs and events in Finland.
Photography: Veera Mietola.