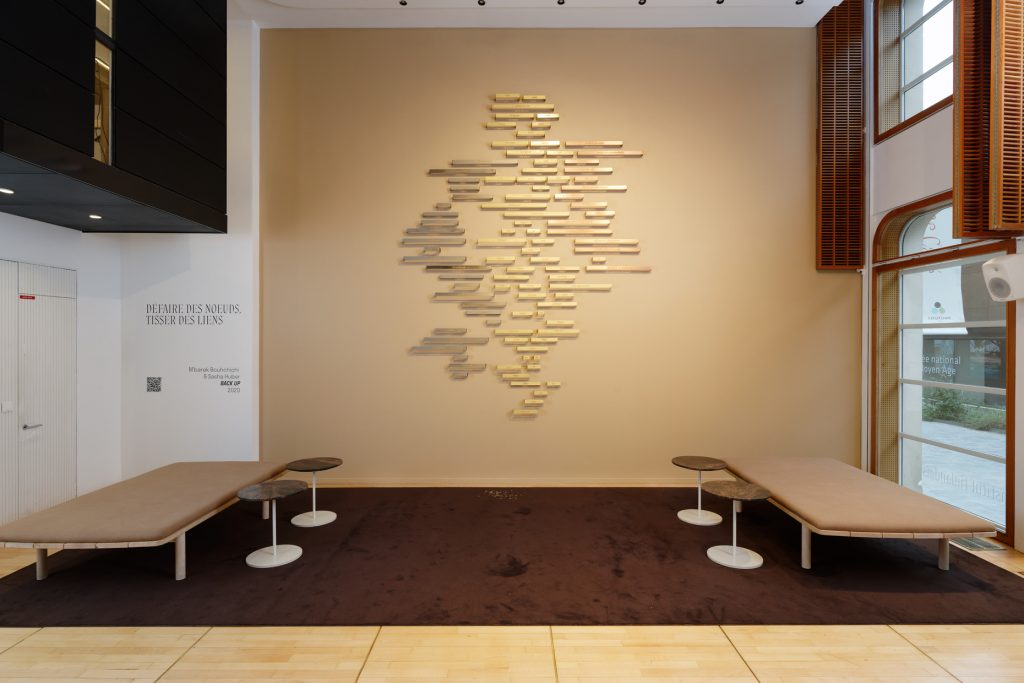 In order to respect the French government's sanitary restrictions, Institut finlandais is closed from March 20, 2021 until further notice.
See you soon again!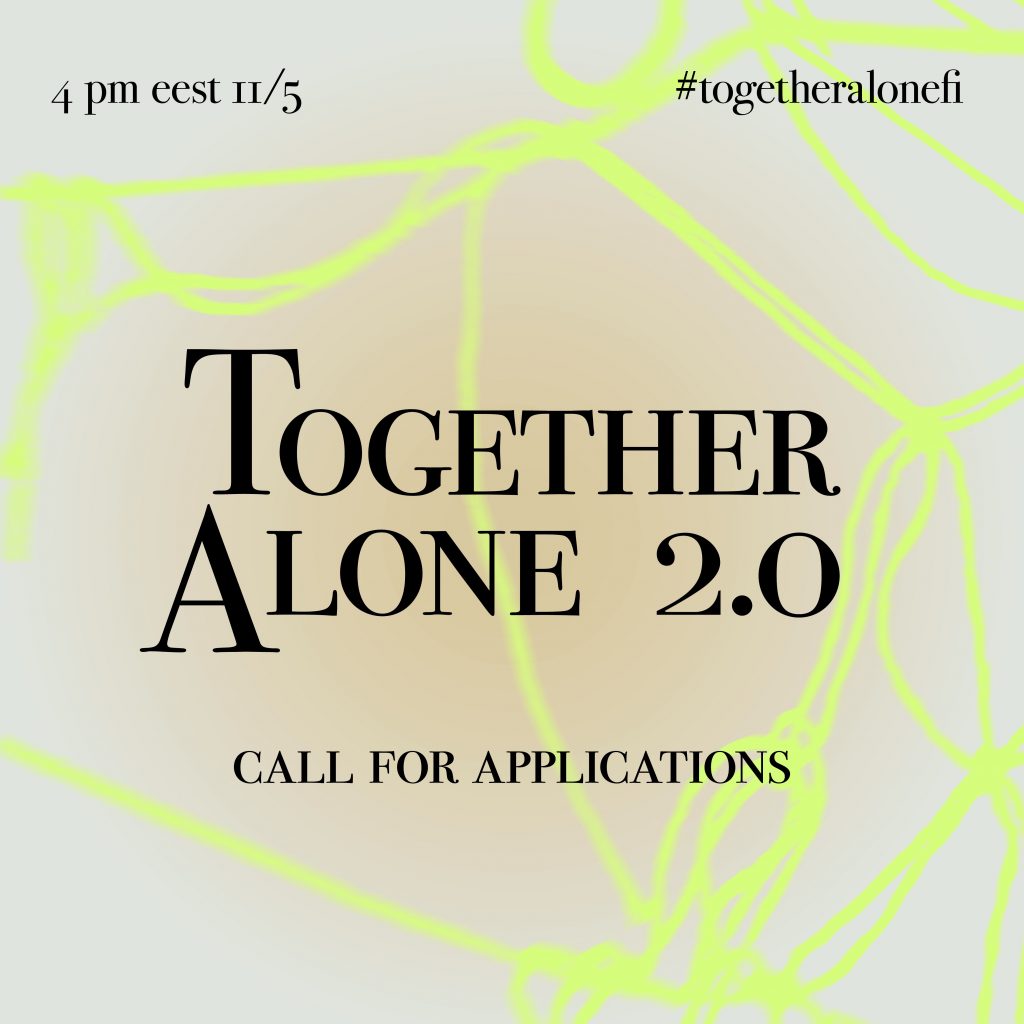 Together Alone 2.0. is looking for international art projects
The online application for the Together Alone 2.0 artistic programme, organised by the Finnish Institutes of Culture and Science is now open!
For the second time, the international network of Finnish institutes of culture and science invite artists either Finnish or living in Finland, artist groups and their colleagues abroad to co-operate across borders. Institutes are now looking for art projects that address the challenges and solutions that have emerged from the pandemic: the aim of the programme is to support the livelihood of artists in a crisis and to promote the continuation of international co-operation.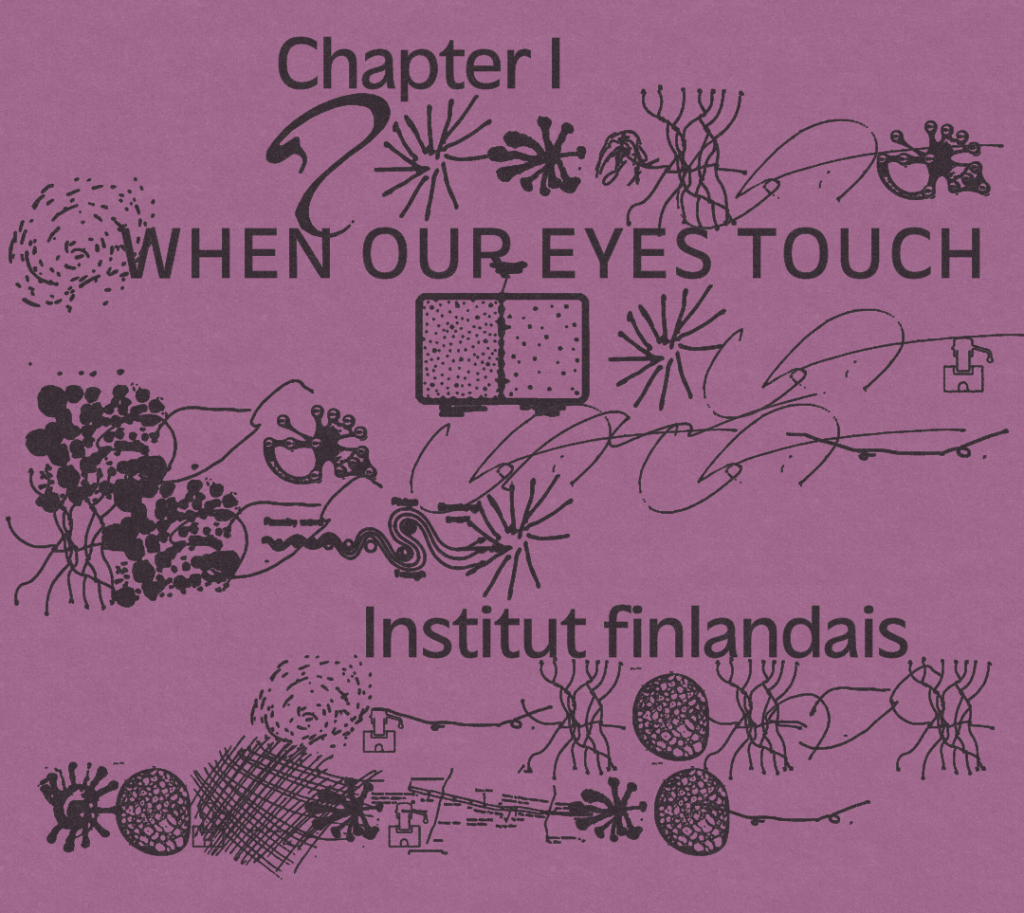 A I S T I T / ​coming to our senses
How can art awaken us and guide us to our sensory experiences of the world? A I S T I T / coming to our senses explores the complexities of perception and will be presented in five countries in 2021–2022.
A I S T I T / ​coming to our senses​ sets its course to explore the complexity and wonder of our sensory perceptions and how they shape us as humans. Visual artist Hans Rosenström together with curator and choreographer Satu Herrala were invited to explore the topic of "senses" ("aistit" in Finnish) by the Finnish Institutes in Germany, Benelux, France and London. By bringing together different artists with a variety of visual and performative practices, A I S T I T unfolds a fragile world that is interconnected and full of nuance.
A I S T I T / ​coming to our senses takes place in Paris, Berlin, London, Helsinki and Belgium in 2021 and in January 2022. Newly commissioned artworks, as well as adaptations of existing works, will be shown in each city by artists whose practices are very rooted in the sensorial. A unique programme with additional artists will be presented in each location, in collaboration with local institutions and festivals.
A I S T I T is generously supported by the Alfred Kordelin Foundation, the Finnish Cultural Foundation, the Jenny and Antti Wihuri Foundation, the Ministry of Education and Culture (Finland), The Niilo Helander Foundation and Saastamoinen Foundation.
Projects
Institut finlandais proposes a multidisciplinary programme through its various on-site events and off-site collaborations.
Mobility
Institut finlandais supports the mobility of artists and other cultural professionals through the IF Studios and TelepART programmes.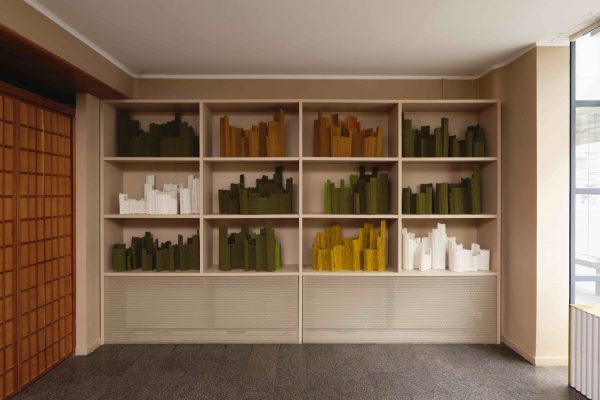 Linguistic Wealth is Cultural Health – Sampsa Peltonen
These days, every once in a while one runs into a populist claim that somehow Finland is forced to become increasingly multicultural. This claim is based on a false notion that Finland would have been, one time or another, a closed, monocultural and monolingual vacuum. In reality, Finland is a living biosphere nourished by a multitude of diverse elements and I would argue that its vitality results from this very diversity. Even in the earliest times, our Pohjola has been enriched by coexistences (sometimes peaceful, sometimes competitive). We have experienced migrations between the traditional territories of diverse peoples and the adoption of new beliefs, customs and languages - as well as the abandoning of old ones.
Read more →
About us
Institut finlandais is an independent and multidisciplinary platform between Finland and France.