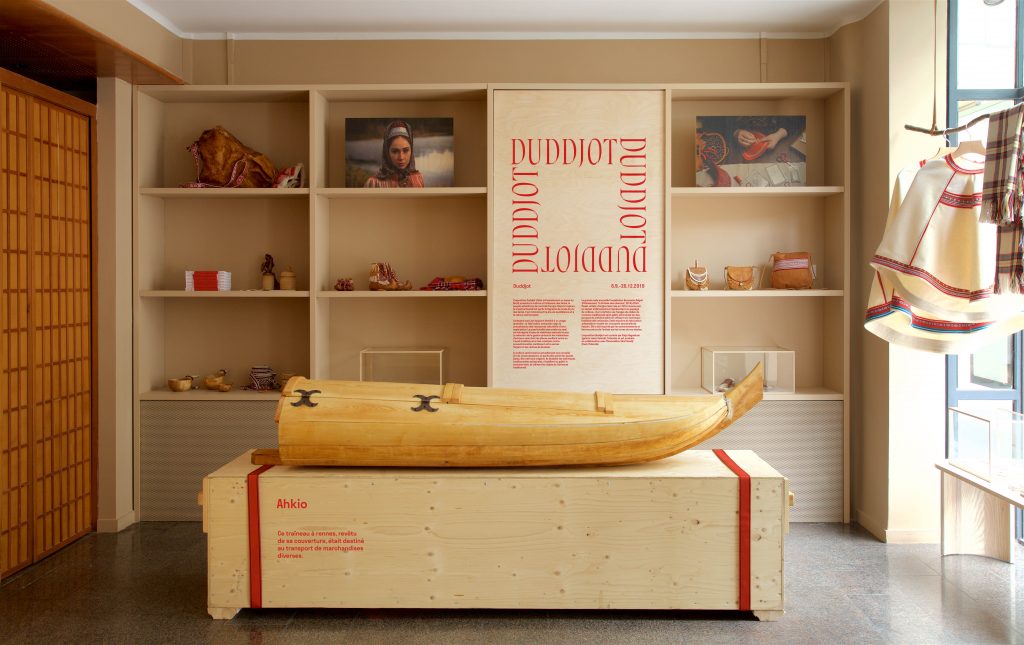 Jouni S. Laiti
Jouni S. Laiti is an artisan from Inari who specialises in duodji, the traditional Sámi art and craft. Laiti lets the materials set the conditions for his works, which is the root of all duodji. This exhibition showcases a traditionally designed lidded reindeer sledge, that the Sámi people used until the Second World War. The design of the sled has been honed for centuries to suit the Sámi people's needs, as well as being pleasing to the eye. Mostly, Laiti uses different species of tree from the North and reindeer horn as materials in his work. On top of that, Laiti teaches duodji in Inari.
In 2019, Laiti's works have been showcased in the Sámi Museum of Siida in Inari and at the Arctic Art Summit and Mänttä Art Festival events. In these exhibitions, he has taken part in a social debate by showcasing his duodji handicrafts in the form of contemporary art.
Photography: Katja Hagelstam.