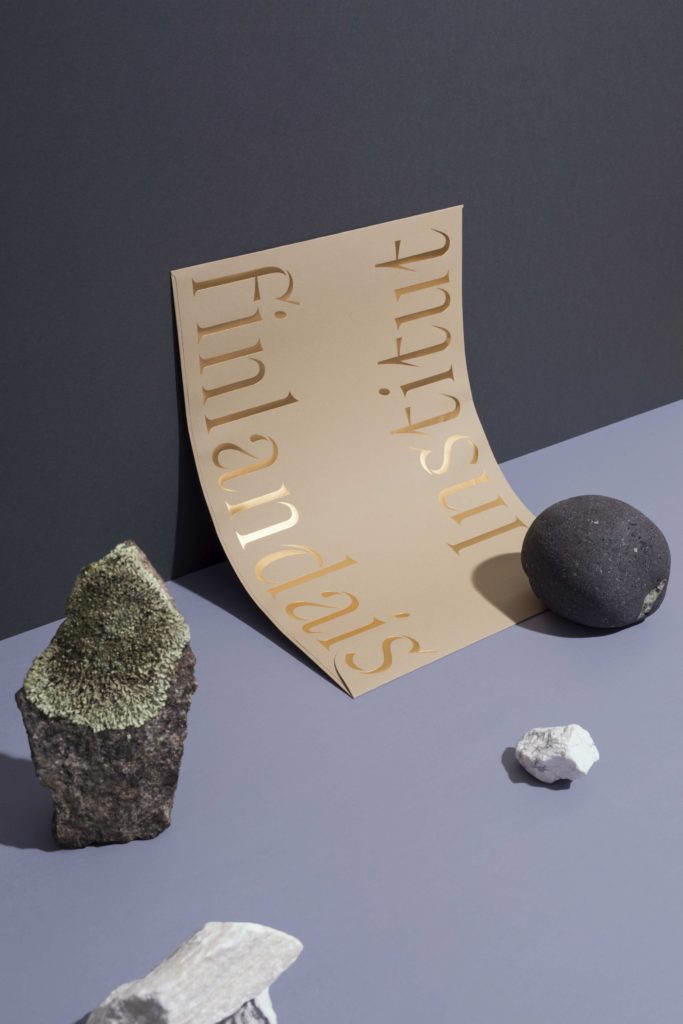 Institut finlandais was opened to the public in 1990. Designed by the architect Juhani Pallasmaa, the facilities of the institute are located in a former cinema, in the heart of the Quartier Latin in Paris, which is an attractive international meeting place and platform to present Finnish culture and society.
The premises were renewed during a major renovation in 2017–2018, led by architect Pekka Littow's Littow architectes, and opened again to the public in July 2018. Studio Joanna Laajisto designed the interior decorations.
Institut finlandais principal onsite activities consist of a gallery, a cinema and a café. Our Café Maa is located in the Great Hall of the building, where we also regularly host talks and presentations. The furniture of the café is manufactured by the Finnish company Made by Choice, specialized in solid wood. Located on rue des Ecoles, the Galerie of Institut finlandais and its various exhibitions provide a showcase for Finnish art and design. The 60-seat auditorium on the ground floor offers regular film programs and other activities.
Institut finlandais in numbers:
– Great hall: 128m2, 60 seats
– Gallery: 40m2
– Meeting room (floor): 34m2, 8-12 seats
– Cinema: 70m2, 60 seats + 2 seats for disabled people
– Maximum capacity (Great hall and gallery): 195 people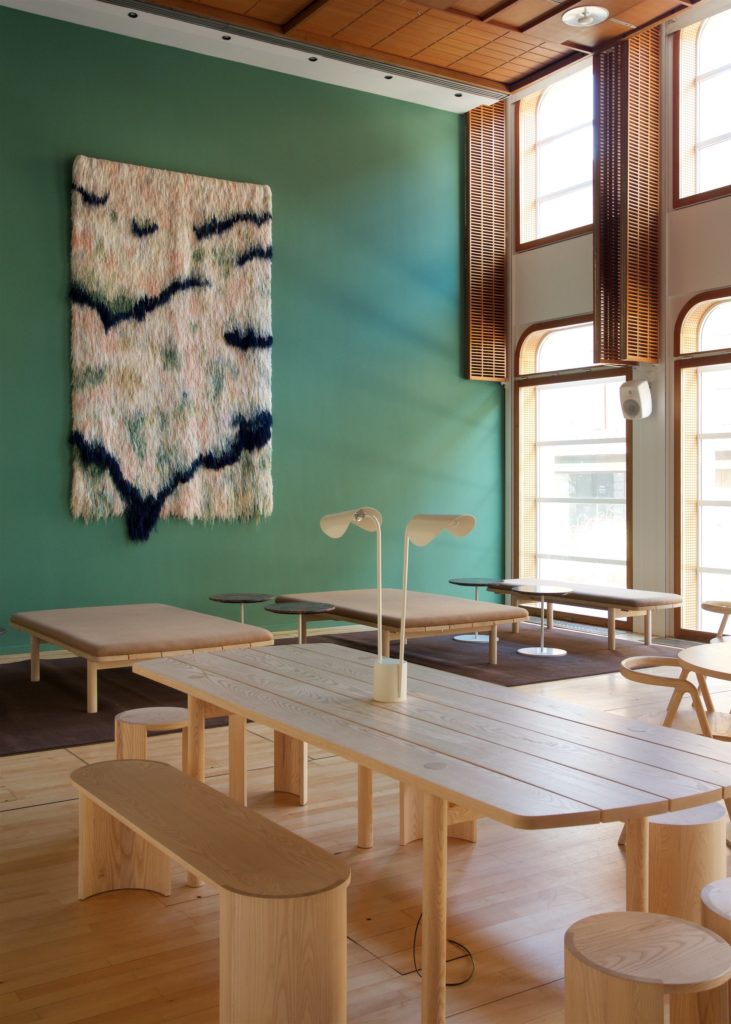 Great hall, 128m2
Institut finlandais' great hall is a modern 128m2 meeting place and home to our cultural café, Café Maa. It was decorated by Finnish designer Joanna Laajisto and has a seating capacity of 60 people.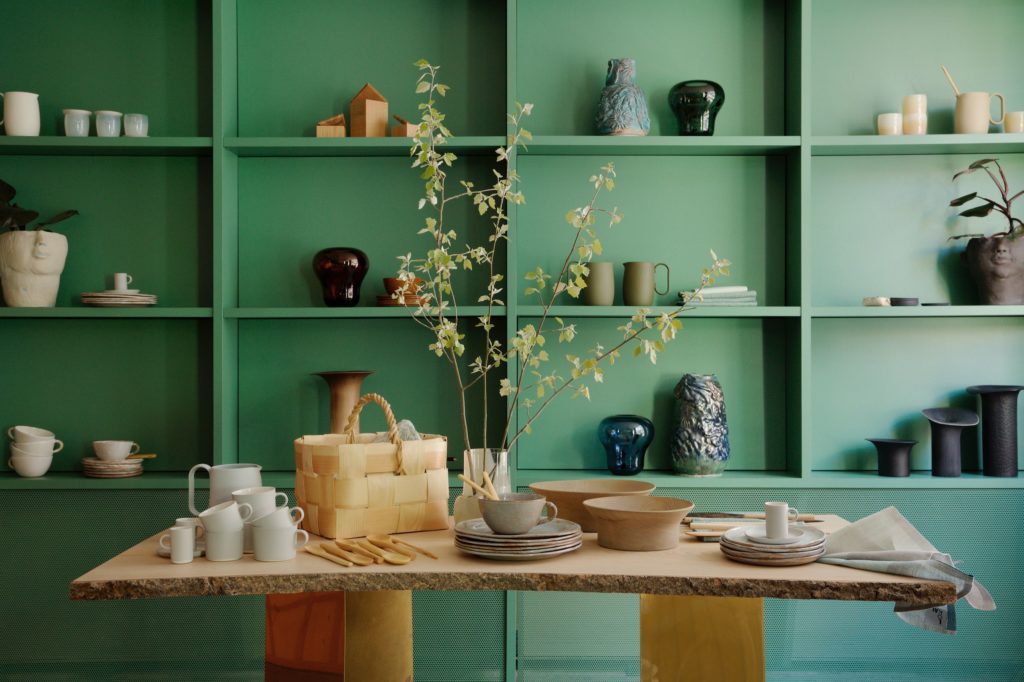 Gallery, 40m2
Located at rue des Écoles, the gallery and its various exhibitions are a showcase of art and design.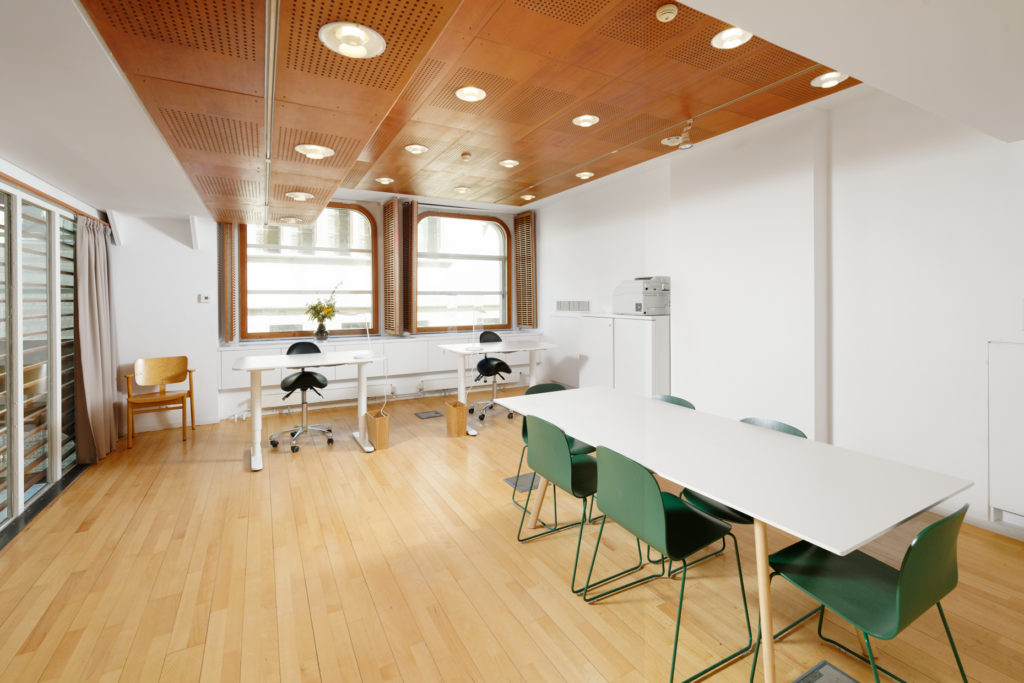 Meeting room, 34m2
Located on the first floor of the institute, the meeting room has a seating capacity of 8 to 12 people.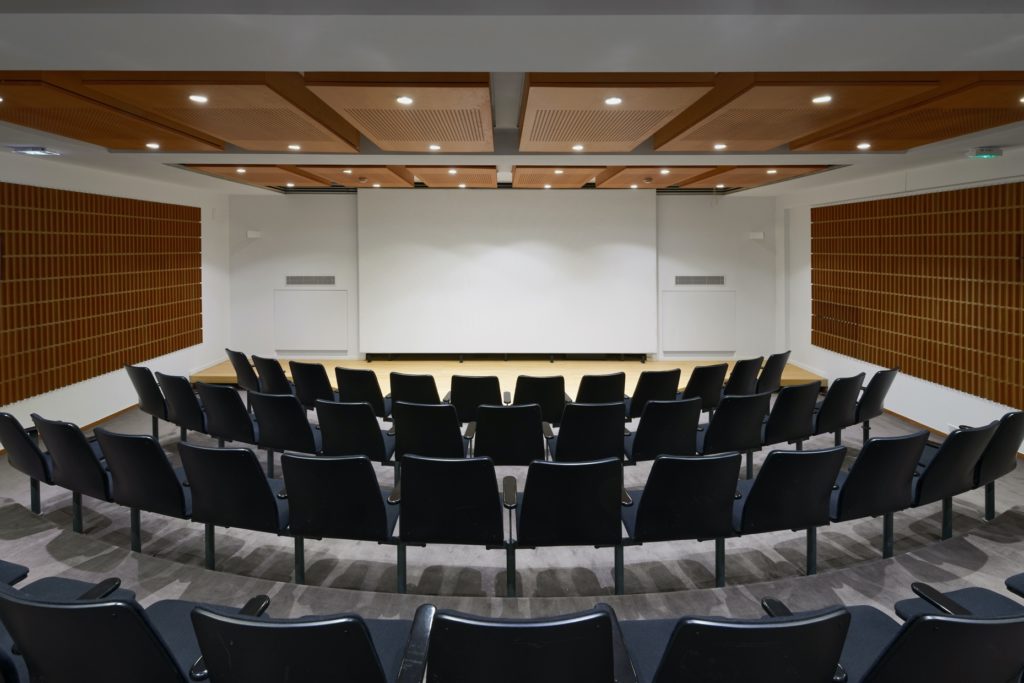 Cinema, 70m2
Downstairs, the amphitheatre regularly hosts film screenings, discussions and other activities.