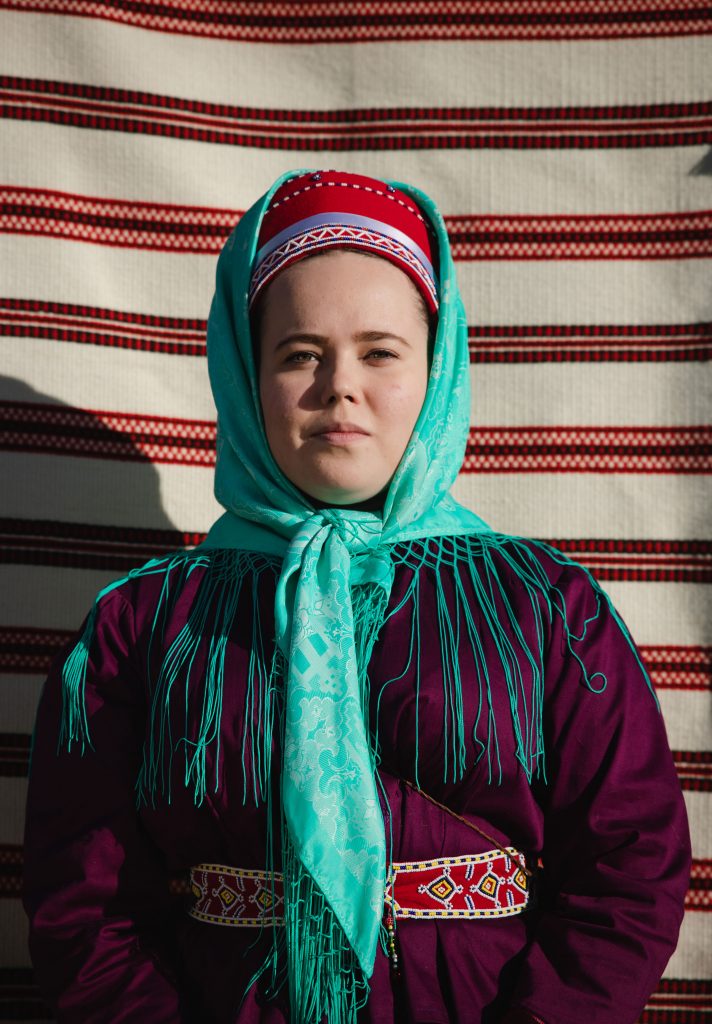 Henry Lämsä
Henry Lämsä is a photographer, graphic and motion designer based in Tampere, Finland working on the field of news, new media and TV. Henry Lämsä is behind the beautiful photographic documentation of the article "Wearing my pride", which was written by Sara Wessling and initially published in Finnish on the website of Yle. The photographs are also featured in the exhibition Duddjot, which is on view at Institut finlandais from September 6th through December 20th 2019.
"I was impressed by the enthusiasm and commitment of our three subjects. They expressed themselves with their way of making traditional Sámi design that has been forbidden, even shameful and forgotten. It was a privilege for me to be part of their journey, and I hope that through these photos, you can get a glance in the revival of the Sámi dress culture", tells Henry about his experience.
You can read the whole article here.
Photography: Henry Lämsä.