Our new exhibition: Carte blanche à Matias Karsikas
Carte blanche à Matias Karsikas is now open in our gallery. The exhibition opened during Paris Design Week on 10 September, showcases work by the young ceramist, nominated as Young Designer of the Year 2020 by Design Forum Finland. The works will remain on display until 19 February 2020.
Café Coutume Institut  is open from Tuesday to Sunday from 9am to 6pm and on Sundays from 10am to 6pm. 
A I S T I T / coming to our senses at Helsinki Festival
Between August 20 and September 5, as part of the prominent Helsinki Festival, the largest annual multi-arts festival in Finland, the fourth chapter Coming to our senses unites all commissioned works from A I S T I T.
During the Helsinki Festival, the group exhibition Coming to our senses will be presented at Kunsthalle Helsinki alongside the sonic installation Weaving, yearning by Hans Rosenström and Kalle Nio at the Kunsthalle area, and the commissioned work Disappearing – passion by Kid Kokko at the cultural centre Stoa 1.–5.9.2021.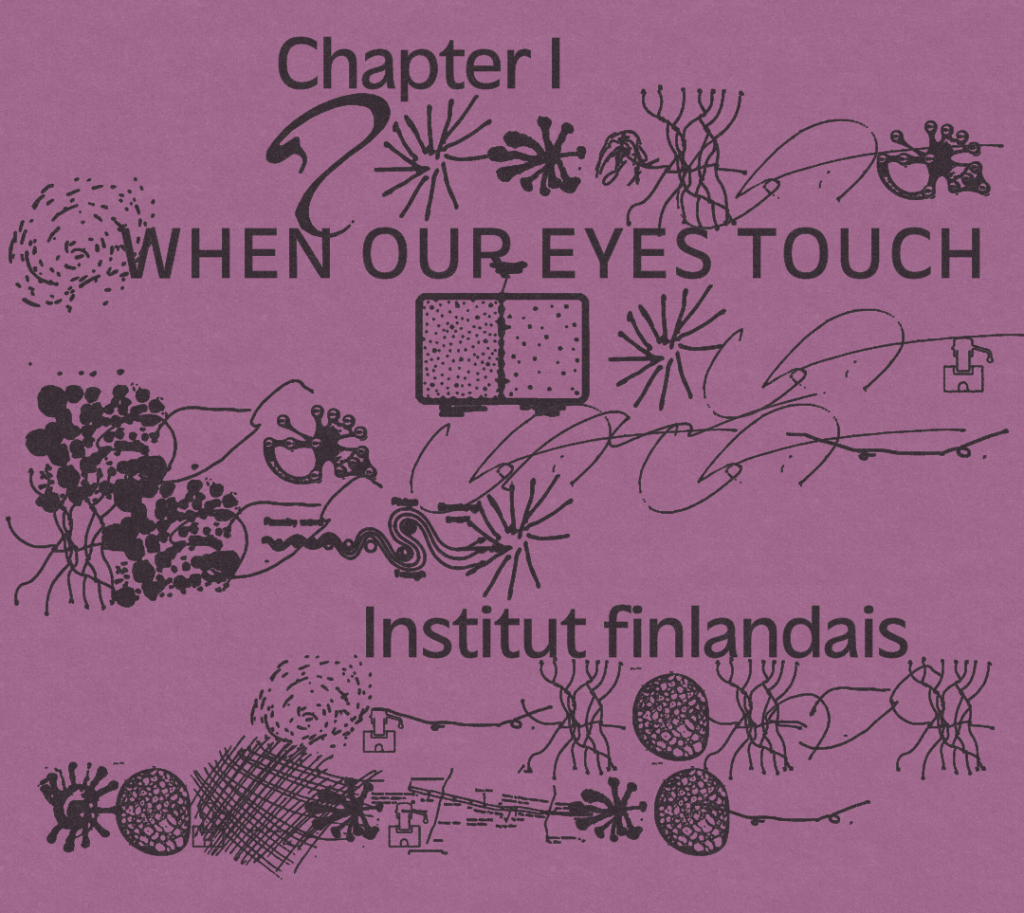 A I S T I T / ​coming to our senses
How can art awaken us and guide us to our sensory experiences of the world? A I S T I T / coming to our senses explores the complexities of perception and will be presented in five countries in 2021–2022.
A I S T I T / ​coming to our senses​ sets its course to explore the complexity and wonder of our sensory perceptions and how they shape us as humans. Visual artist Hans Rosenström together with curator and choreographer Satu Herrala were invited to explore the topic of "senses" ("aistit" in Finnish) by the Finnish Institutes in Germany, Benelux, France and London. By bringing together different artists with a variety of visual and performative practices, A I S T I T unfolds a fragile world that is interconnected and full of nuance.
A I S T I T / ​coming to our senses takes place in Paris, Berlin, London, Helsinki and Belgium in 2021 and in January 2022. Newly commissioned artworks, as well as adaptations of existing works, will be shown in each city by artists whose practices are very rooted in the sensorial. A unique programme with additional artists will be presented in each location, in collaboration with local institutions and festivals.
A I S T I T is generously supported by the Alfred Kordelin Foundation, the Finnish Cultural Foundation, the Jenny and Antti Wihuri Foundation, the Ministry of Education and Culture (Finland), The Niilo Helander Foundation and Saastamoinen Foundation.
Festival Moving in November in Helsinki and Institut finlandais (the Finnish Institute in France) launch together a new collaboration providing an opportunity to foster exchange between the two cities (Helsinki-Paris), the two countries (Finland-France) and several international partners. The collaboration is based on a model by following and supporting one Finland-based choreographer per year to produce a new piece,  and to include a residency and the presentation of the work in Paris. 
Projects
Institut finlandais proposes a multidisciplinary programme through its various on-site events and off-site collaborations.
Mobility
Institut finlandais supports the mobility of artists and other cultural professionals through the IF Studios and TelepART programmes.
About us
Institut finlandais is an independent and multidisciplinary platform between Finland and France.