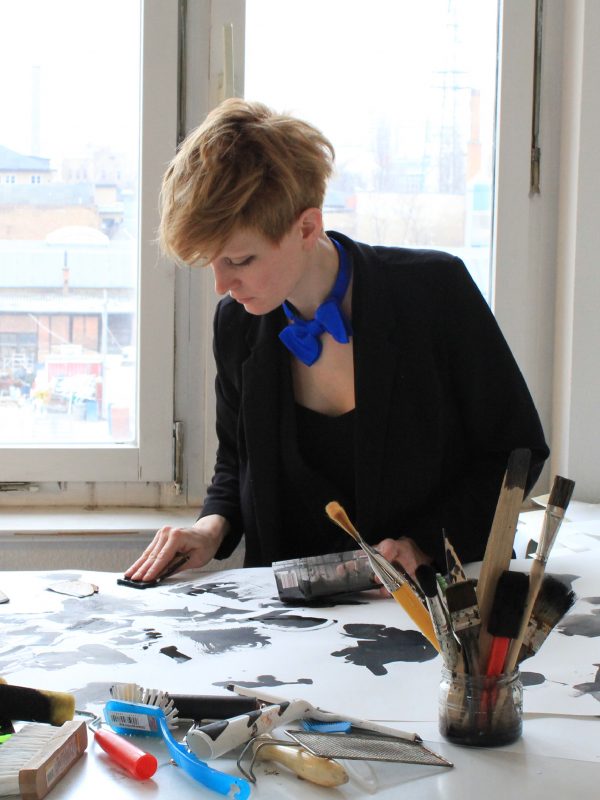 Monthly feature: Laura Merz
Laura Merz is a Finnish visual artist and illustrator who lives and works both in Finland and Germany. Laura focuses mostly on children's book illustration and wildlife themed drawings, using different experimental drawing techniques. Her children's books A Thousand and One Animals (Etana Editions 2016) and Among Fascinating Creatures (Etana Editions 2019) have won many awards and mentions. Laura's illustrations have been shown in several Finnish and international exhibitions and her work Clownfish is presented at Institut finlandais until July 18th. On February 29th Laura Merz is organising a creative workshop for children called Stripes in the sea, spots in the savannah, that focuses on different experimental drawing techniques. In the honour of the upcoming creative atelier we asked her a few questions. 
Read more →
Monthly Feature: Lauri-Matti Parppei
Two friends are sitting around a grand dining table in the hush and dark of the night, dressed up in all-black clothing like thieves or, one may say, murderers. They are whispering to each other in a house that is sleeping, and something tells the spectator that they should not be in there.
Read more →