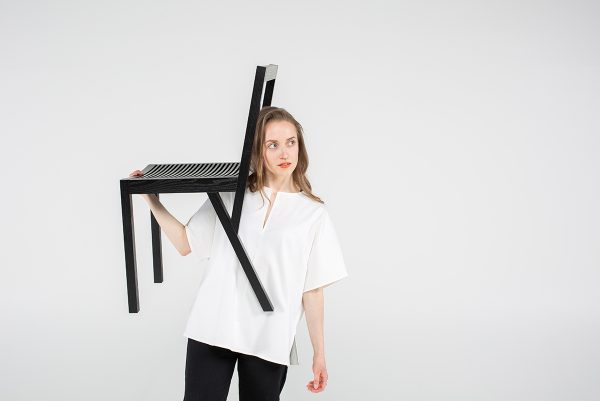 Monthly Feature: Laura Väre
In autumn 2019 Laura Väre was awarded Design Forum Finland's Young Designer of the Year prize. Included in the award is a solo exhibition at Institut finlandais as well as participation in the IF Studios program. The solo exhibition, Carte Blanche à Laura Väre, opens at the institute in January and trails the designer's minimalistic imprint from furniture to candlesticks. We met up with Laura Väre and had a talk about Paris and the significance of senses, creativity and curiosity.
Read more →
Monthly Feature: Sunna Nousuniemi
Nils Gaup's 1987 film Pathfinder (Ofelas) is the first full-length feature film made in the Sámi language and an undisputed classic of Sámi cinema.  Nominated for the Oscar of the best foreign film, it was a trailblazer because of its production team: the main actors, the director and the screenwriter were all Sámis, and the musical score was composed by Nils-Aslak Valkeapää, the master of traditional Sámi music, joik.  Ten years after Pathfinder, Paul-Anders Simma's feature The Sagojoga Minister also became an instant classic. Yet, despite these cult films, Sámi cinema was lacking a forum of its own. The void was filled by Skábmagovat, Reflections of Endless Night film festival. The story of Skábmagovat is similar to that of duodji, Sámi arts and crafts: Skábmagovat was born out of necessity. "At the time we were short of screening facilities, so we built a snow cinema on the outdoor premises of Siida, the Sámi Museum and Nature Centre," remembers Sunna Nousuniemi laughing.
Read more →