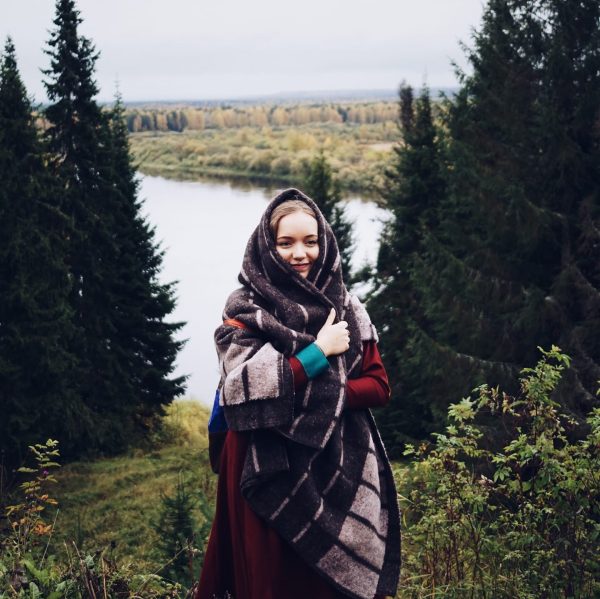 Monthly Feature: Sunna Nousuniemi
Nils Gaup's 1987 film Pathfinder (Ofelas) is the first full-length feature film made in the Sámi language and an undisputed classic of Sámi cinema.  Nominated for the Oscar of the best foreign film, it was a trailblazer because of its production team: the main actors, the director and the screenwriter were all Sámis, and the musical score was composed by Nils-Aslak Valkeapää, the master of traditional Sámi music, joik.  Ten years after Pathfinder, Paul-Anders Simma's feature The Sagojoga Minister also became an instant classic. Yet, despite these cult films, Sámi cinema was lacking a forum of its own. The void was filled by Skábmagovat, Reflections of Endless Night film festival. The story of Skábmagovat is similar to that of duodji, Sámi arts and crafts: Skábmagovat was born out of necessity. "At the time we were short of screening facilities, so we built a snow cinema on the outdoor premises of Siida, the Sámi Museum and Nature Centre," remembers Sunna Nousuniemi laughing.
Read more →
Monthly feature: Katja Gauriloff
Katja Gauriloff answers my phone call in Rovaniemi, where she's preparing to depart for the Sodankylä film festival, the seminal film event of the Finnish summer. Gauriloff, who studied cinema in Tampere and lived in Helsinki for many years, now lives in Lapland, dividing her time between Rovaniemi and Utsjoki. Skolt Sámi from her mother's side, Gauriloff does not speak Skolt, nor did she grow up in Sápmi, the Sámi country - yet her Sámi identity is strong and many of her works deal with her ancestry and the history of the Sámi community.
Read more →