© Shahi Derky, Leftovers
This autumn, AMPI curates the institute's autumn movie programme, with the focus on bringing forward the diversity of voices coming from the Finnish movie industry. We talked with filmmaker Erol Mintaş, Founder and Artistic Director of AMPI, and Fiona Musanga and Shahi Derky, who are both alumni of AMPI.
Academy of Moving People and Images (AMPI) was founded in 2018 for mobile people – those who variously arrive through immigration, or seeking asylum, to study, or for work. AMPI aims to design a new sustainable learning model and pedagogical platform where people from different backgrounds are able to create through co-working and peer-learning, in order to contribute to the film industry.
Could you tell me about the story behind AMPI? How and when did everything start?
Erol: The necessity of founding the academy urged itself after I met with many mobile filmmakers in different European cities who suffered to get into the film industries. Those networks of professionals within the film industry often exist only within narrow circles that are hard to enter from the outside.
I have done several workshops in different cities and I was planning to do another one for mobile filmmakers in Helsinki, but I knew that with those short-term workshops nothing really changes. I started to think about how to create a platform that can involve more existing institutions and organizations. It was very important for me to find a way to involve the main actors in the field, gatekeepers and decision makers.
After receiving a seed fund, we conducted a test workshop with promising results. After this great experience, we presented a full version of the academy and got support for the full project from the Kone Foundation.
AMPI's methodology seems to be based on different collaborative practices and on strong peer support. Do students usually continue these collaborations after having finished the school?
Erol: For us, it is very important to be able to create through co-working and peer-learning. For example, I proposed AMPI alumni to be involved and screen AMPI films, so I passed the curatorial work to Fiona and Shahi. In that way we keep our peer support to our alumni and participants.
Shahi: The fact that lectures were always held in different places and institutes, we were able to meet people all the time and see those who are collaborating with the academy and supporting it. I and many of AMPI alumni have collaborated together on various projects so far and for future projects as well.
Fiona: A lot of us continued working together on different projects after the academy, and I have a strong feeling that the collaborations will continue long after. The peer support was indeed strong and for me it felt like we as a collective managed to create a real creative bond, a sort of network. I will definitely continue working and creating with the alumni in some form or another.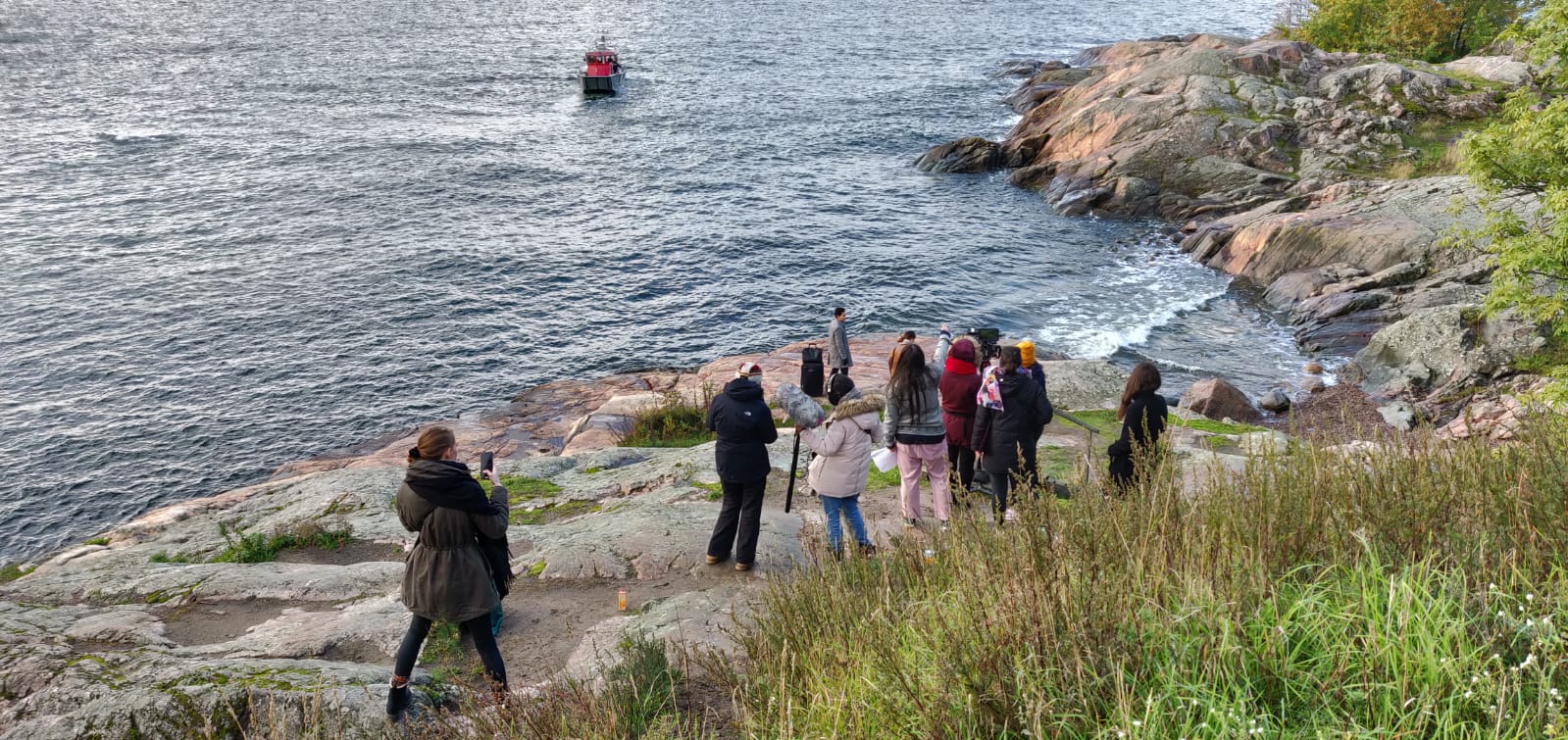 © Roxana Sadvokassova, Remains
One of AMPI's main goals is to challenge the structural racism, intolerance, gender inequality, and lack of representation of different perspectives within the film industry. I guess there is still a lot of work to be done, but it seems that the structural issues of the industry are addressed more adequately than in the past. What has been the most rewarding thing in your work at AMPI?
In our work, it has been rewarding to see the passion and aspiration of the filmmakers to change the structure of the film industry and seeing that AMPI has already created important debates within the film industry in Finland and some other countries which we would love to see continue for the future.
We hope these powerful new storytellers move us towards a more inclusive film industry, through a process of active participation, collaboration, learning and unlearning.
…And the most memorable thing?
Fiona: The most memorable thing for me was the community and a true feeling of creative freedom. I felt that I could freely create stories and ideas and that I could also trust my peers to give me honest feedback. Not only was I realizing my own story during AMPI, I felt that I was in this circle of constant creative energy that influenced me in a really unique way.
Shahi: The most memorable thing for me was how immersed everybody was in filmmaking on an every-day basis. The intensive and rich environment, whenever we met for a lecture or for shooting, made every day about film even in the off-hours.
Erol: It was amazing to see how the participants' ideas developed during their time at the academy and come into existence as films. I must say that I admire our participants who are now alumni of AMPI, without any major experience in filmmaking how they handle making 11 films in a row together, there was an amazing energy and passion for learning and creating. And of course the energy and passion of all AMPI lecturers is something that you never forget.
It seems to me there's a wide range of different profiles and backgrounds applying to the school. Are some of the students already experienced in the film industry and some complete beginners? Could you tell us something about the selection process?
Erol: Production experience is not a prerequisite for getting admitted but is of course welcome. We encourage everyone from a wide spectrum of backgrounds to apply. Having a passion for cinema and filmmaking and the determination to choose it as a career path is what we value the most. We have participants who have previous experience in the field and some complete beginners. This is how peer learning happens, we exchange the knowledge.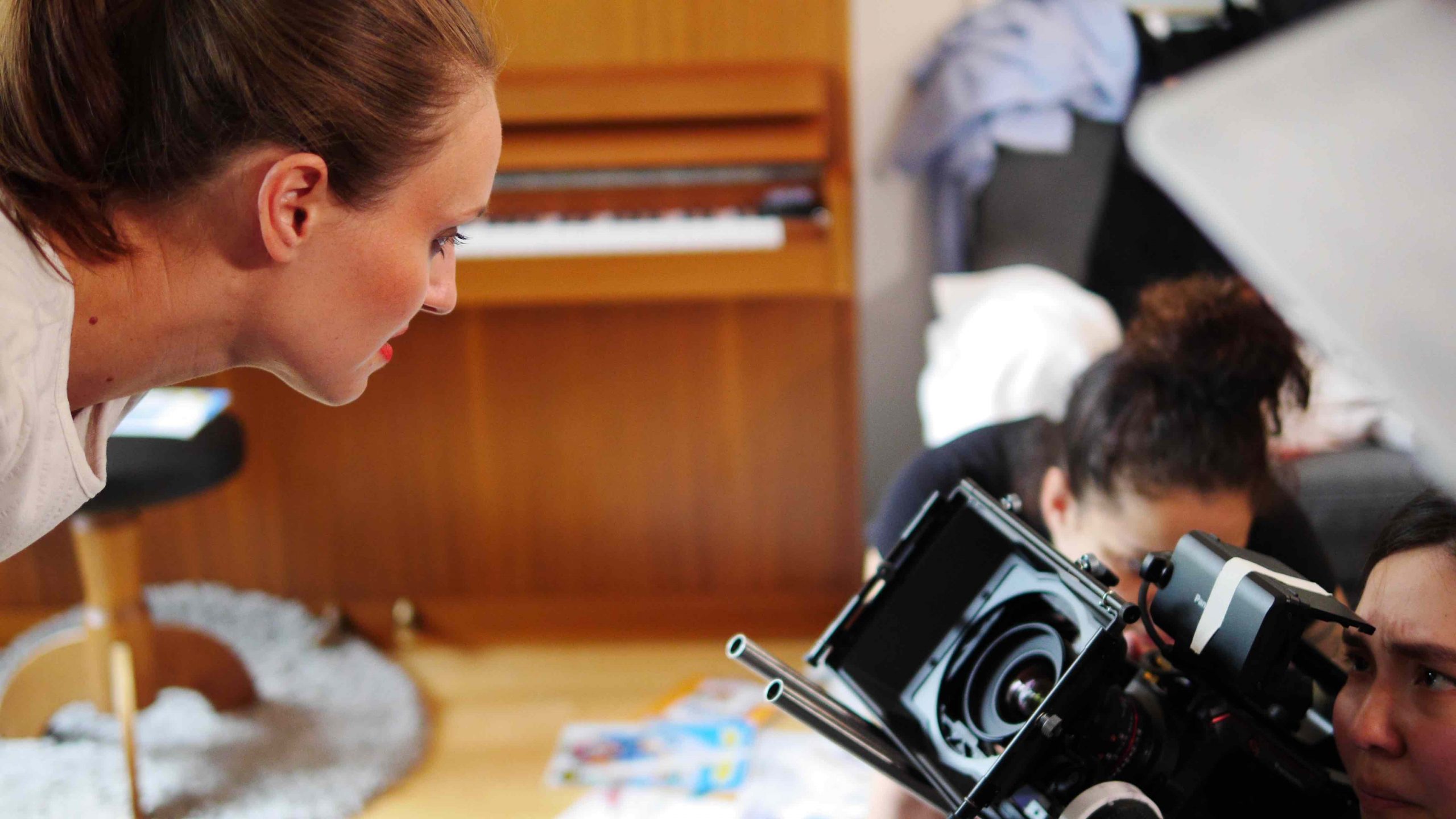 © Saara Hasan, Talk to me, Dance with Me, Let me be
Could you tell us something about the films selected for the Finnish Institute?
Fiona and Shahi: The films we selected all have a different individual flavor to them. Each director's artistic approach is reflected in their works and process, and that was beautiful to witness.
The selection also includes "Leftovers" by you Shahi and the film "Alonely" by you Fiona. Could you tell a bit more about the films – especially about their production phase while still at AMPI?
Shahi: When I arrived in Helsinki and to the academy, I delved into my earlier notes and diaries, and found the page of the time I went to buy a fridge in an open market in Southern Kurdistan when I was 16. From then on, the story took several shapes and was evolving in the writing process, in the production phase up until post-production. The shooting was done in 3 days, and I would say a lot of luck was involved when I think how it happened on the last few sunny days in Helsinki, how we were allowed to shoot in a recycling center, and I got to work with amazing actors. In the shooting, almost every participant was involved. Thanks to them and to the lecturers' and the curator's feedback "Leftovers" took the shape it has today.
Fiona: Alonely was shot in 3 days, it was the last one of the bunch and I felt like we were coming to the end of a marathon. I was very excited to start shooting as most of it takes place in a forest and that's a place where I like to spend a lot of time. I had complete trust in my peers during the process, because it was the last one and we had all been doing it so much by then that there was, at least for me, a real comfort on set. The post production was a big learning experience. While editing the film I could really see it forming into the story that I had had in my head for a long time, and that experience was incredible.
What's next for AMPI?
Erol: After two years experience I realized that there is a need to restructure the AMPI program based on our participants' and lecturers' feedback as a 2-year program. I can say that AMPI is in constant change and development with itself and we keep challenging ourselves as well. For us, it's very important to see our alumni stay active in the industry, keep creating and pursue their career in filmmaking. We want to keep supporting AMPI alumni for the future. For that, I am developing AMPI Volume-2 which will focus more on creating space and opportunities for AMPI alumni to deepen their filmmaking tasks and keep working in the film industry.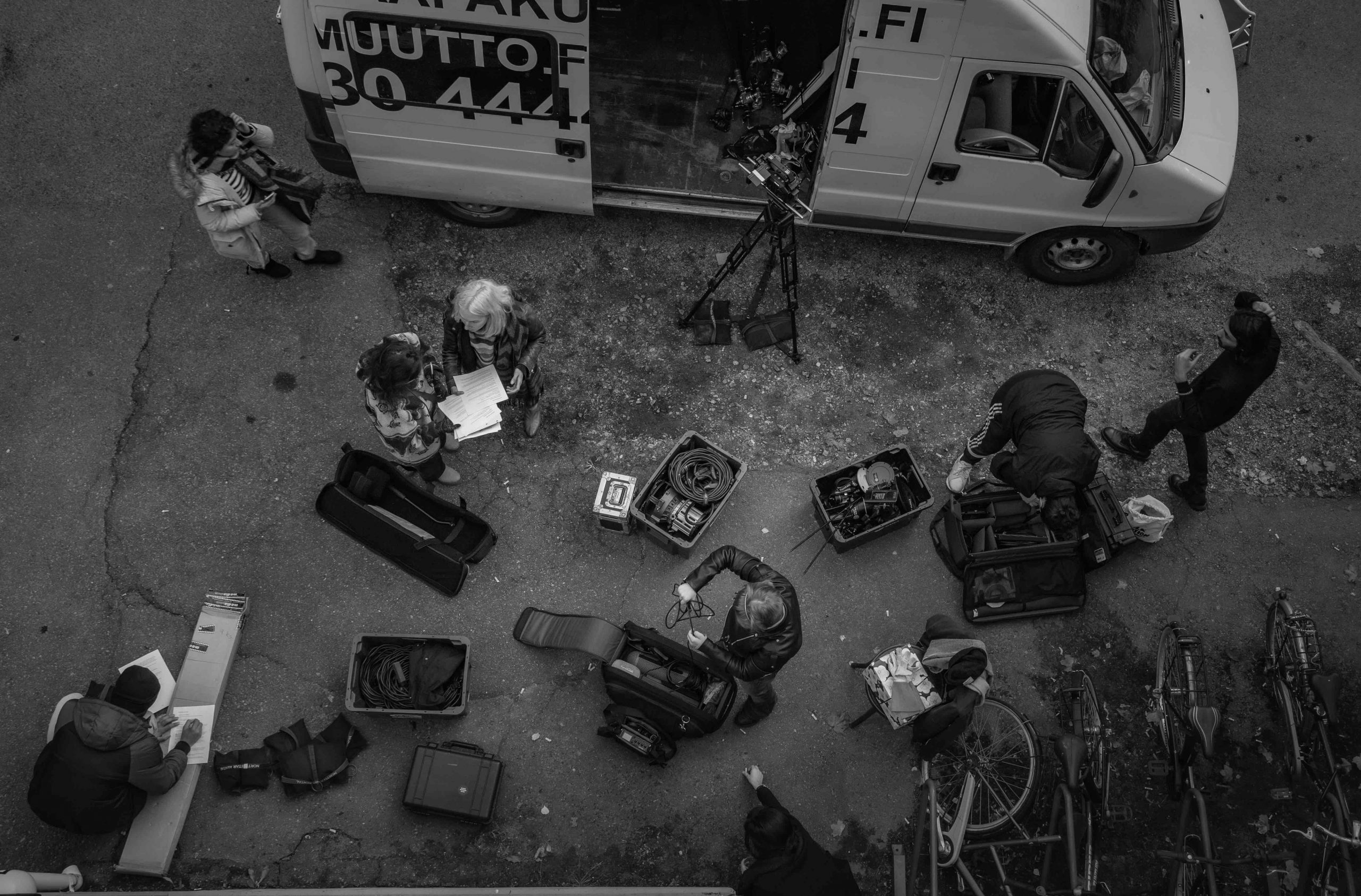 © Shahi Derky, Leftovers
About Fiona Musanga:
Fiona Musanga, born in 1996, is a Rwandese filmmaker, writer, photographer and activist currently based in Turku, Finland. In 2012 she attended Turku Classical Upper Secondary School and graduated in 2015 with a diploma in acting. In 2019 she was one of the participants selected to study filmmaking at the Academy of Moving People & Images, an independent film academy in Helsinki. Musanga wrote, directed and produced two short films titled ​Don't worry and ​Alonely​, the latter being her graduation film. In 2020 Musanga wrote a semi-autobiographical piece called ​A collection of memories. The piece will be published along with works by other authors in a collective book by Kustantamo S&S in 2021. In 2020 she co-directed a commercial for the Educational Centre Visio. Currently she is writing a script for her first feature film ​Keeping​. Musanga is one of the founding members of the Ubuntu Film Club collective, a collective that hosts film screenings and panel discussions monthly all around Helsinki, Finland.
About Shahi Derky:
Currently based in France, Shahi Derky, born in 1997 Damascus, has left Syria in 2012 to live in Southern Kurdistan, then in Turkey and later in France. Graduated with a BA in Linguistics, Literature and English studies. She attended the Academy of Moving People and Images in Helsinki where she made her first short film Leftovers (2020). She also worked in collaboration with two artists on an episodic short film exploring the multiplicity of truths: Because They Were Three, They Were Four (2020). At the moment she is completing her MA in Political Linguistics, Terminology and Translation, with an aim to connect between languages, images and memory.
About Erol Mintas:
Erol Mintaş completed his graduate studies in cinema. He wrote his MA thesis about the Cinema of Tarkovsky. He made two successful shorts; Butimar and Berf. His short film Berf (aka Snow) has competed in various film festivals (Montpellier FF, Timishort FF, Brno Sixteen FF, Tangier Mediterranean Short FF, !f Istanbul Independent FF, Antalya Golden Orange FF), the film won eight different awards around the world. His debut feature Song of My Mother won Heart of Sarajevo Award for Best Film and Best Actor Award in 2014; Song of My Mother won fourteen different awards around the world. Mintaş is preparing his new project, Earth Song which has been granted with the writing grant by Finnish Film Foundation. Mintaş founded the Academy of Moving People and Images (AMPI) in 2018. He made several documentaries including From Space Syria is Here. Most recent documentary film he produced was called "Brothers of Silence" directed by Taylan Mintaş.