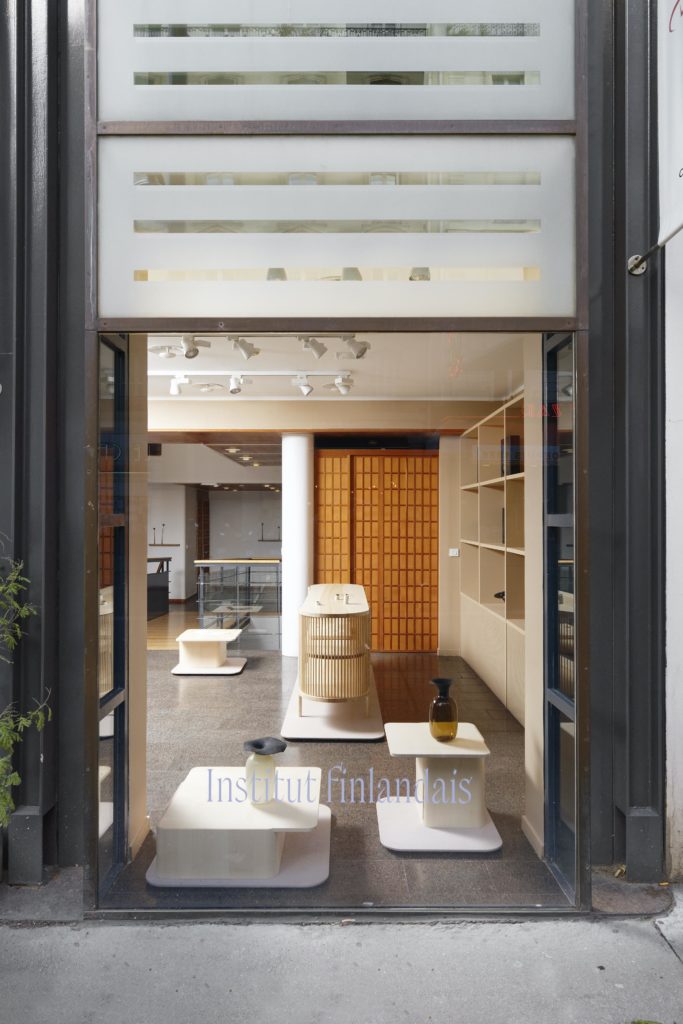 The premises of Institut finlandais are situated in a Haussmannian-style building that dates back to 1862.
From 1913 onwards, the building housed Cinéma Cluny-Écoles, an independent cinema with 680 seats in the heart of the Latin Quarter. Following the closure of the cinema in 1985, the Finnish state acquired the building.
Juhani Pallasmaa, architect and Professor Emeritus, was then chosen to undertake the renovation of the building for the creation of the Institut finlandais; joined by the architects Roland Schweitzer and Sami Tabet. After five years of work, Institut finlandais was inaugurated in October 1990 and opened its doors to the general public in January 1991.
Between 2017 and 2018, the institute underwent a complete renovation carried out by Littow Architects (of Pekka Littow). Studio Joanna Laajisto was in charge of the interior design, representative of Finnish design.
Today, the architectural project supports the Institut finlandais' commitment to act as a multidisciplinary platform between Finland and France. It houses a café, an art gallery and a cinema. 
Since April 2022, Institut finlandais' Café Maa has been showcasing Finnish gastronomy. It occupies the main hall of the building. The space is open to the public and events are regularly hosted there. Some of the works from the exhibition are presented in the café, as a continuation of the art gallery. The art gallery is located on the Rue des Écoles side, and its varied exhibitions are a showcase for Finnish art and design. Additionally, a 60-seat cinema in the basement offers public film screenings and private events.