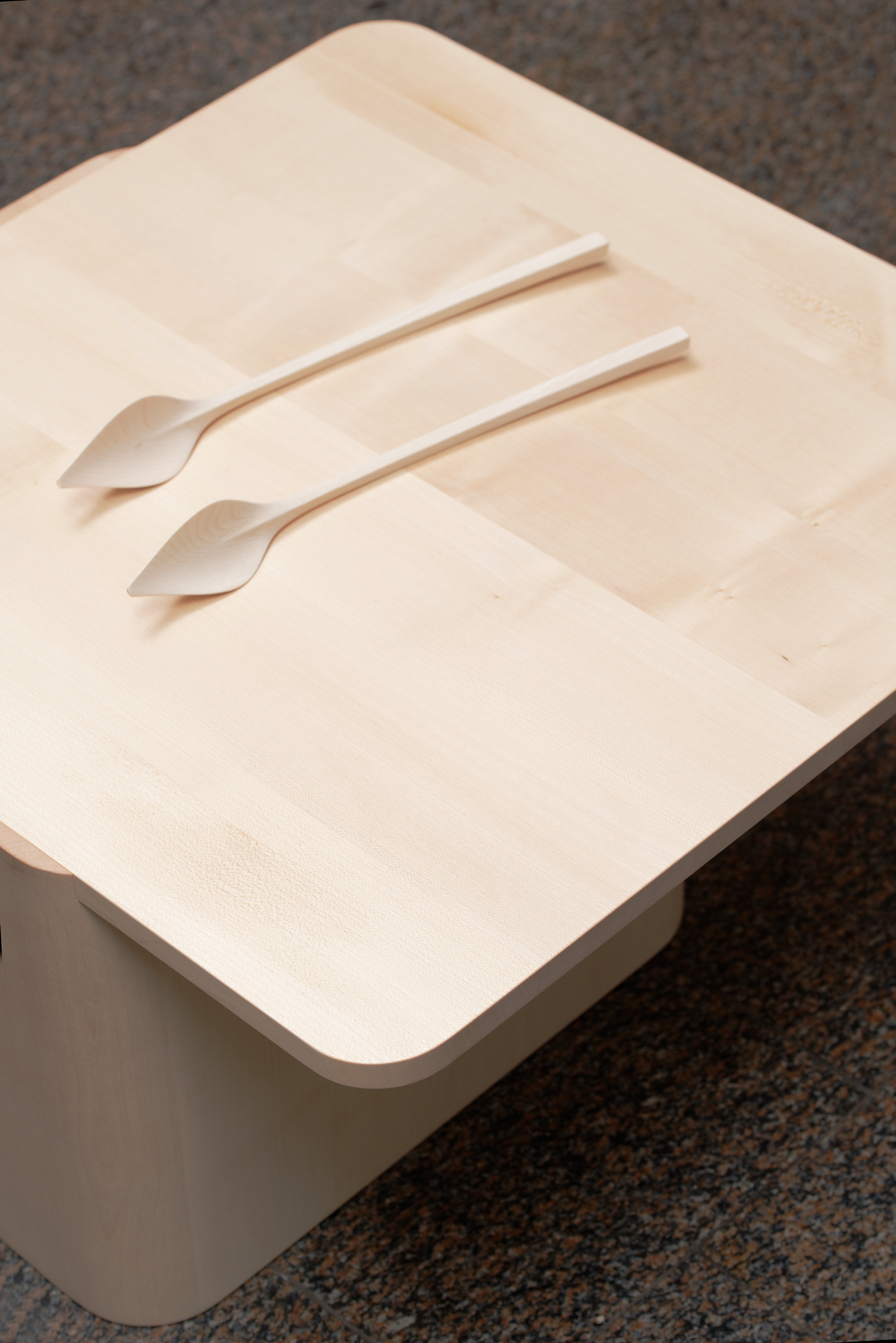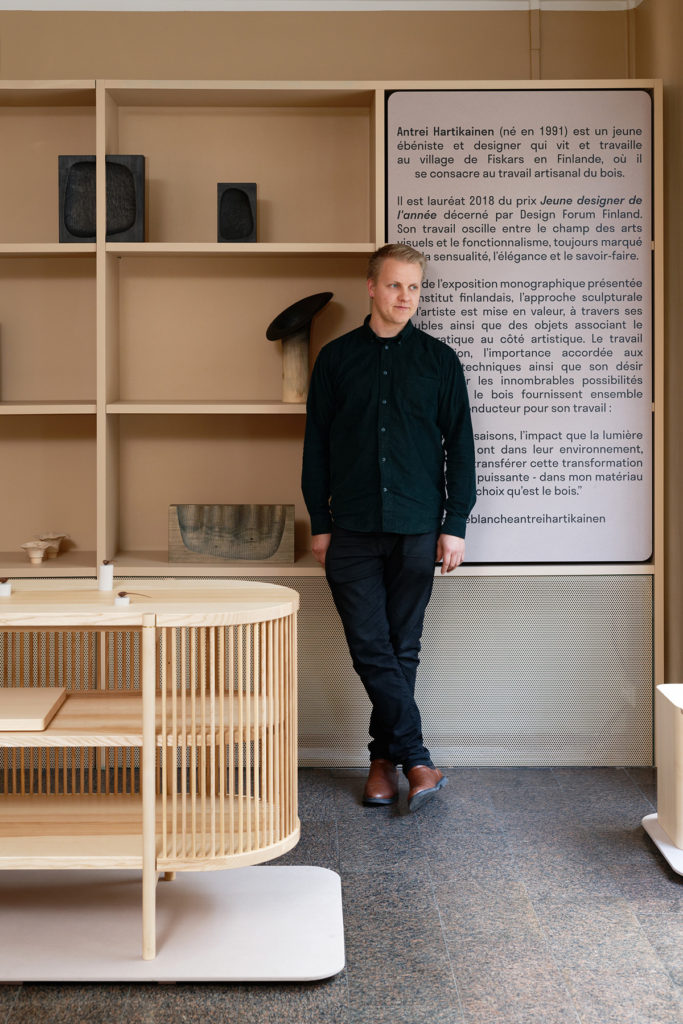 I observe the seasons, the effect of light and shadow in the environment, and attempt to transfer this delicate yet powerful transformation into my material, wood.
The laureate 2018 of the Design Forum Finland's Young Designer of the Year prize, Hartikainen is a master cabinetmaker and designer based in the village of Fiskars in Finland, and well known for his exquisite works in wood.
Sensuality, elegance and the importance of craftsmanship are emphasized in Antrei Hartikainen's work, which constantly seeks to challenge and blur the traditional categorizations between functional objects and visual arts. In the carte blanche exhibition, Hartikainen's sculptural approach is featured through a selection of delicate sculptures, furniture, objects and working processes. Hartikainen works often in collaboration with other designers and manufacturers, of which the Vieno bottles is a great example. Also featured in the Carte Blanche exhibition, this series is made in collaboration with the glass artist Katriina Nuutinen and proposes a beautiful encounter between wood and glass, aesthetics and functionalism.
Hartikainen's sculptural approach can be studied through his organic body of work, which simultaneously highlights the inspiration drawn from his material of choice, wood. The Carte Blanche exhibition proposes an atmosphere where one can sense how important it is to observe and explore our environment: a process that accompanies the designer's work from the conceptualization to its final form.
On the occasion of his solo exhibition, Antrei Hartikainen is also one of the invited designers of our new IF Studios visit programme. The visit of Antrei Hartikainen is organized in collaboration with Design Forum Finland.
Carte Blanche à Antrei Hartikainen on view at IF Galerie through April 13th, 2019.