The film
Tove
by director Zaida Bergroth will be released in French theatres 1 March 2023. 
Tove tells the story of artist Tove Jansson's eventful life and career. Best known as the creator of the beloved Moomin characters, gentle hippo-resembling creatures living in the Valley of Moomins, Tove was also an author and most importantly an artist to whom freedom was essential. Starting from the end of the Second World War, the biographical film follows Tove as she searches for her artistic identity, as well as herself in a world that is anew opening up after the war. 
Tove gives us a glance into the artist's tumultuous relationships with politician Atos Wirtanen and theatre director Viveca Bandler, not forgetting the one with her artist father, Viktor Jansson. Having received world-wide fame for her Moomin characters, the film ends when Tove meets Tuulikki Pietilä, an artist who would become her life companion for nearly fifty years. 
Tove was chosen as Finland's submission for the 95th Academy Awards for Best International Feature Film. The film has been screened in many festivals around the world and it won the Audience Award at Midnight Sun Film Festival in Sodankylä, Finland.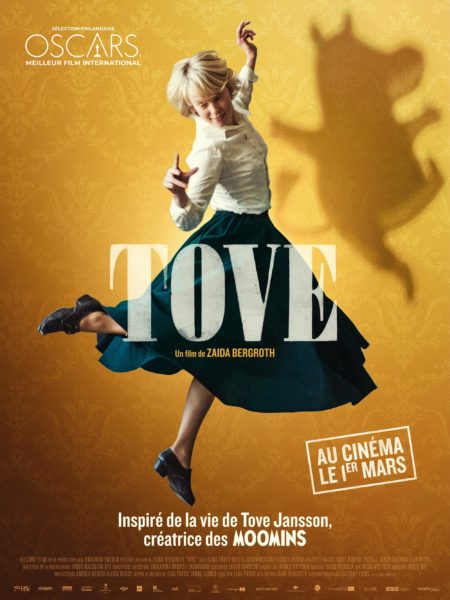 Director: Zaida Bergroth
Writing: Eeva Putro
Cast: Alma Pöysti, Krista Kosonen, Shanti Roney
Drama, Finland, 2020, 103 min