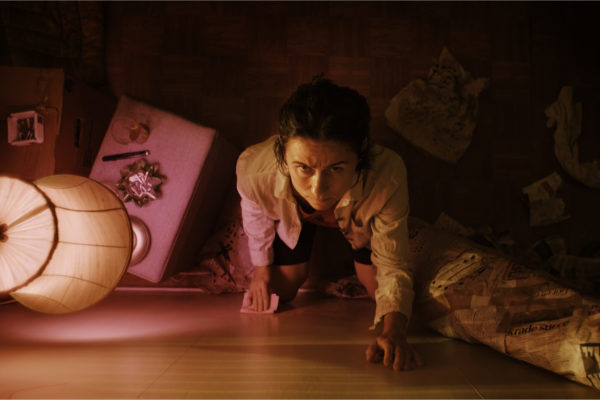 Molly suffers a traumatic incident due to an eerie sound from upstairs in her new apartment. As the noises grow more desperate and sound more and more like screams for help, Molly realizes that her neighbors are not listening when she goes to them for help. In a disturbing search for the truth, Molly realizes that no one believes her, and begins to question herself.
In her first feature film Knocking, Frida Kempff makes a sophisticated and psychologically suspenseful film in which Molly's feelings are multiplied tenfold with as much strength as doubt.
As part of New Nordic Cinema Voices, a new event entirely dedicated to contemporary cinema from the Nordic countries and in collaboration with Institut Suédois , Institut finlandais organises a screening of the film Knocking by director Frida Kempff, in its auditorium on 25 January 2023 at 7pm.
Opening at 6:45 pm.
Book your seat in our online shop.
Director : Frida Kempff
Writing : Emma Broström
Cast : Cecilia Milocco, Albin Grenholm
Thriller/Drama, Sweden, 2021, VOSTFR, 78 min