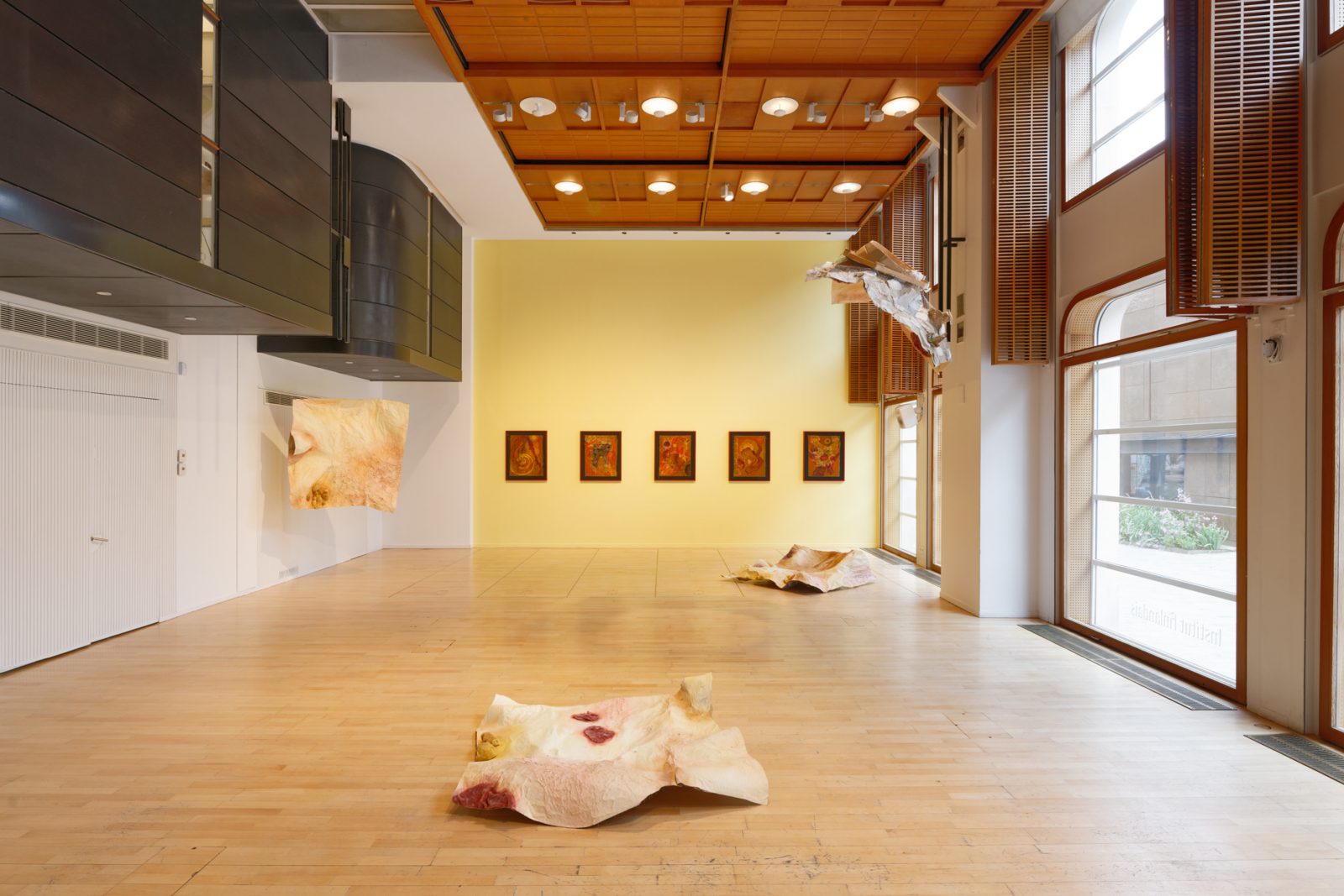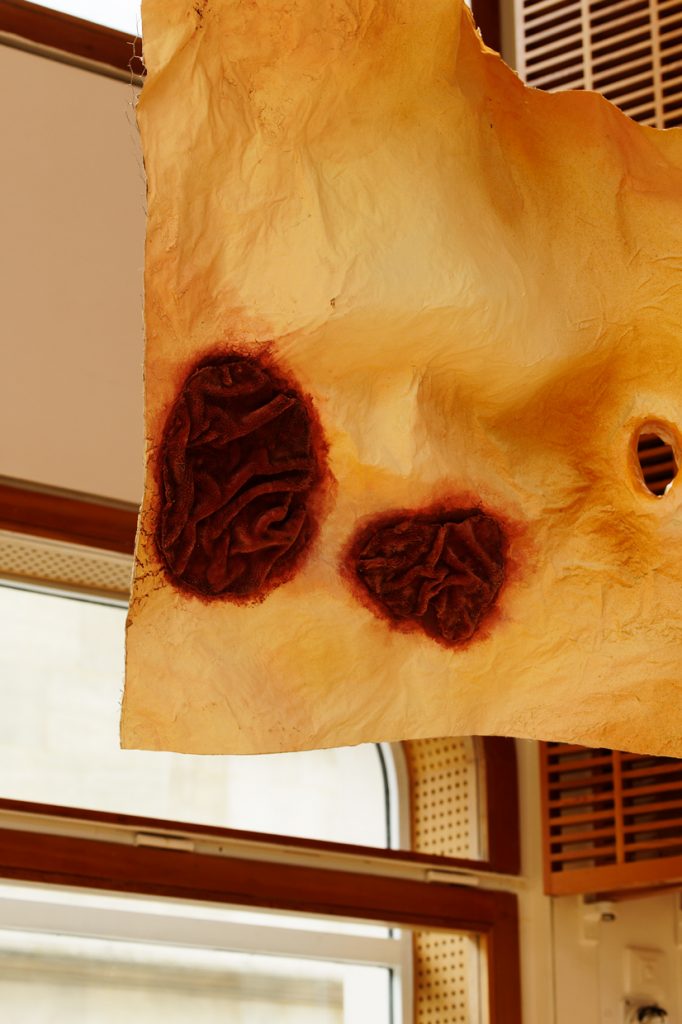 A I S T I T / coming to our senses presents a newly commissioned solo exhibition Leaky Teeth by Dafna Maimon at Institut finlandais.
Known for her subversive narratives and physically engaging settings, Maimon invites the public to listen to their bodies and discover the wisdom within their bodily knowledge.
Maimon develops a vibrant universe using somatic body techniques, luscious materials and absurd humour to immerse the viewer inside the cavities and mysteries of the body. The exhibition consists of a series of drawings, sculptural elements and a video piece (31'08) filmed in Maison Louis Carré, a modernist residential home designed by Alvar and Elissa Aalto for the renowned gallerist Louis Carré, as well as in a prehistoric cave constructed by Maimon. The exhibition is on view from July 2 to August 1st at the Institut finlandais.
June, the main protagonist of the video piece, returns to her family house to fix a leak in the roof. While she tries to control her life and her environment the pain in her wisdom tooth escalates. But bodies are porous; they are made and remade in and through their relationship to the material world, and ignoring the body's sensations – such as pain – further isolates oneself from those reciprocal relations. There are holes everywhere; time, space and bodies leak into and sponge off one another. We are thoroughly entangled  – whether we like it or not. Screenings of the movie are organized during the day. 
When our eyes touch is the first chapter of A I S T I T / coming to our senses, a year-long series of exhibitions and performances commissioned by the Finnish Institutes in the Benelux, France, Germany, and the UK and Ireland to explore the complexity and wonder of our sensory perceptions and how they shape us as human beings.
Exhibition Leaky Teeth by Dafna Maimon : 2.7. – 1.8.21
Free access from Tuesday to Saturday – 12h – 19h
Video by Archie Chekatouski
Photography by Aurélien Mole.