Institut finlandais is hosting the exhibition Carte blanche à Matias Karsikas until 19 February 2022. The exhibition displays the works by the young ceramist, chosen as Young Designer of the Year 2020 by Design Forum Finland. 
In order to get insight on the intriguing universe of his artistic practice, we invited Karsikas for an interview. In this interview we discuss his artistic style, his inspirations as well as his workflow.
Could you tell us about your background? Why did you choose to start working with ceramics? 
I decided to start studying ceramics and glass art after high school. I went to high school in Tampere where I chose all the ceramics courses as part of my curriculum. In my childhood, I remember my first contact with pottery in an art club. I remember finding it almost supernatural how the glaze melted on the surface of a ceramic seal I made in the oven. After that, in summer, I dug clay from the ground at our family's cottage. I shaped animals and utensils out of it and tried to burn the outputs by the campfire – without success however. I then ended up studying ceramics, and its technical properties became more familiar. In ceramics, I have always been fascinated by the process and the elements of it – with which you work. Clay is a very earthy material. With the help of fire, hot temperatures and glazes, it can be processed into more sophisticated states.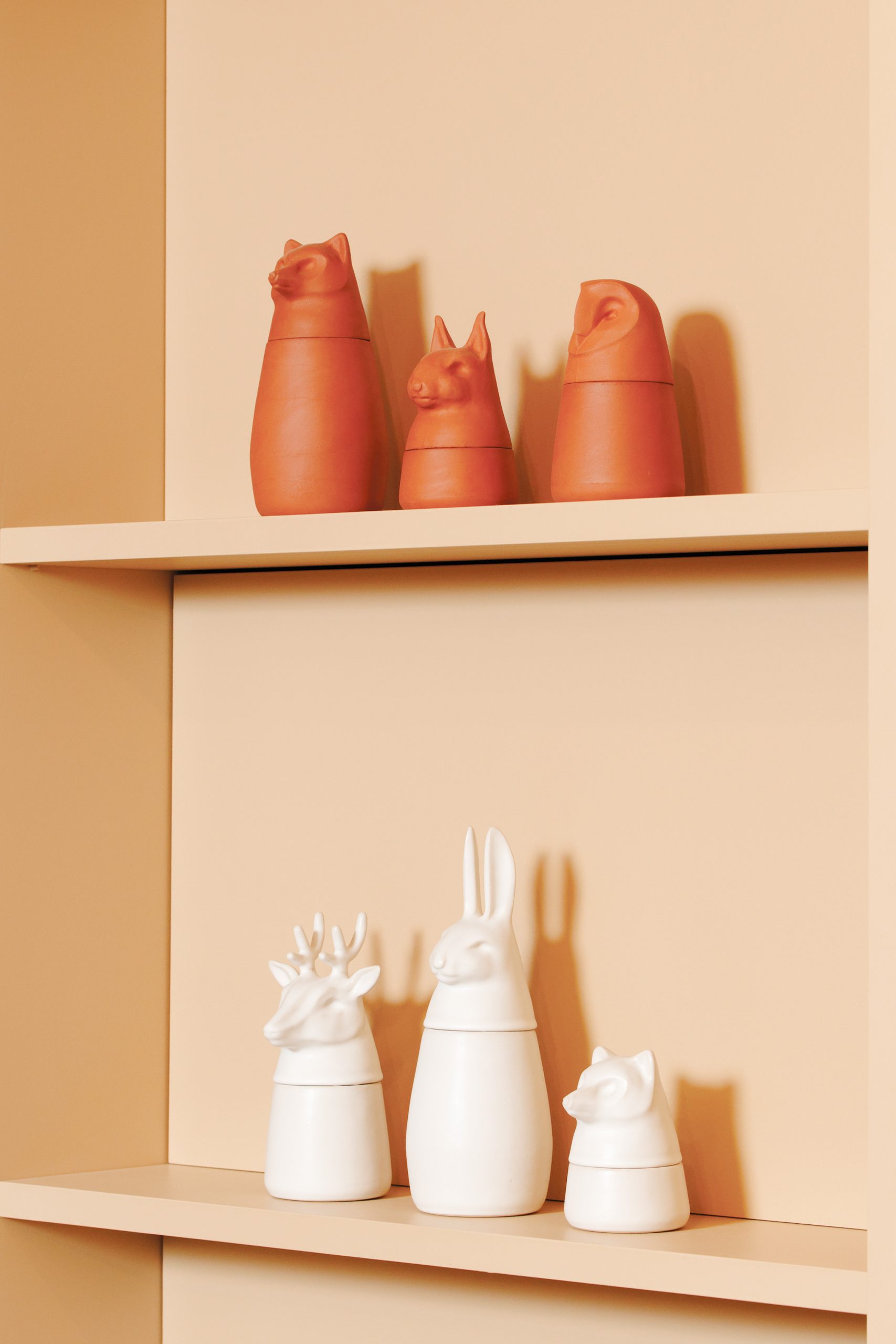 Shapes and bright colours alongside sculptural animal characters and objects are usually the main themes in your work. Where do you find your inspiration? 
I often ask this question myself as well. Often the inspiration and source for one's own ideas can be realized only later when the works have been finished for some time. There is tension in the process when you are not sure of your motive. The same tension is then transferred to the works. Often, the ideas for my works arise from an obsessive interest in certain topics or themes. The material itself inspires me. I am more interested in the question of "how", not "what". The subject of the work is secondary. How the work and the product are made and how the material is justified is more relevant to me. I often name the works in a plain and very descriptive way. I'm not trying to find or attach extra meanings into them. Colors are an integral part of my work. I don't necessarily want to please with the use of color. I try to avoid overly safe color combinations. It's more interesting to challenge colors and act on the boundaries of tastelessness.
Your main medium consists of ceramics, glass and wood. How do you choose your materials? 
Instead of a single material, I am more interested in material combos. I choose materials and textures from those that bring each other to life. Teasing material combinations interest me. For example, wood shaped by nature and mouth-blown glass is a combination of materials that are exhilarating for me. Ceramics and glass have always fascinated me in some way. There is something very mysterious about those both. I always want to use all the materials in a way that works best with them. I try to find them in their best and most natural form and take advantage of it. The most beautiful thing about wood is the untreated surface and that is what really appeals to me. I build my wood carving by combining unprocessed pieces of wood together.
You also design and work with jewellery that combine delicate materials with bright colours and bold shapes. How do you find ceramics as a material for jewellery?
Pottery is not the best material for jewelry. Ce
ramics are a hard material, but they are also really sensitive when dropped on the ground or bumped into something. Jewelry made of ceramics should then be as big and plump as possible. Therefore, they do not break down that easily. However, I have made jewelry from ceramics without following this principle. I made tassel-like ceramic jewelry during my bachelor studies in collaboration with the fashion department. I designed spectacular jewelry for displays, but they are not suitable for everyday use because of their long threatening shapes. It was from these jewelry that my rug-like pottery works later evolved and refined. When making the jewelry, I decided to scale up and make bigger sculptures to be placed on a wall or a surface.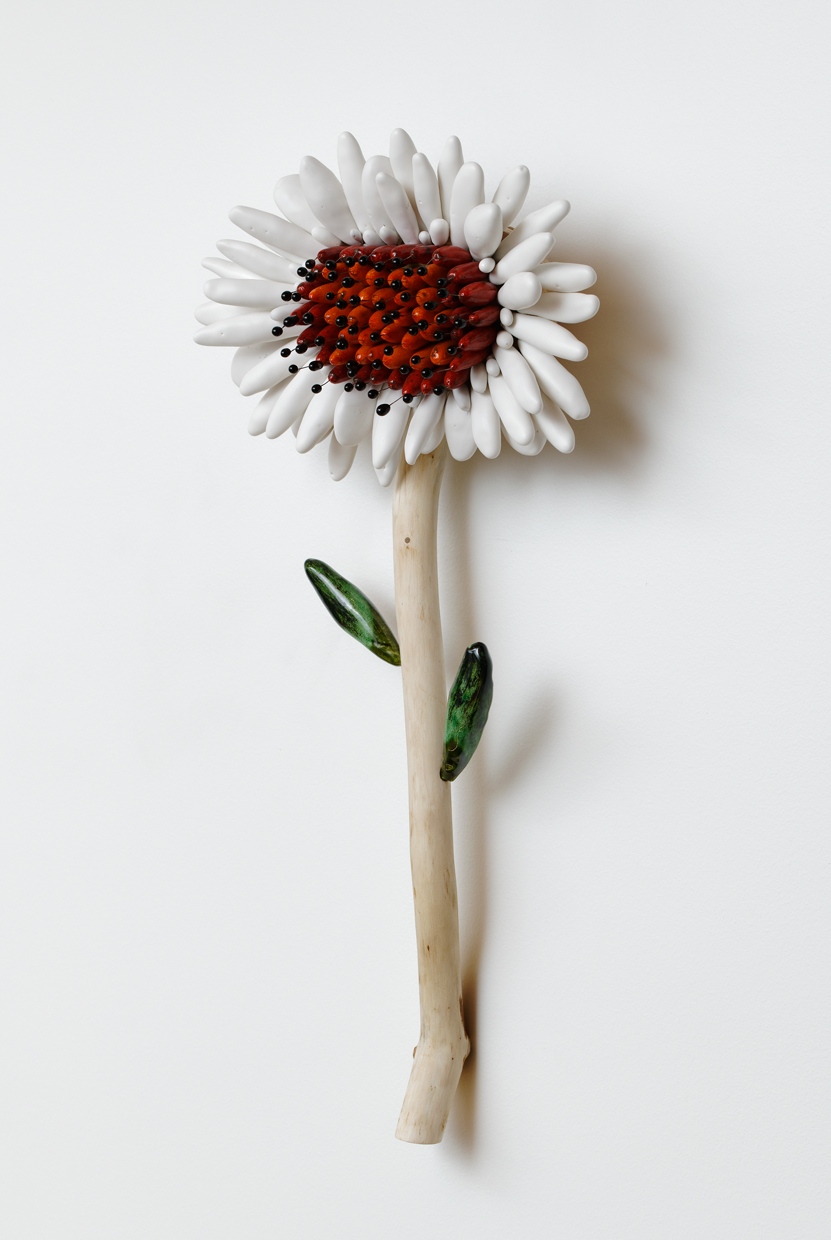 You were chosen as the Young Finnish Design Award Winner in 2020 and your work is exhibited at the Institut finlandais in Paris in autumn 2021. How do you find this opportunity and its international setting? 
I was very touched, surprised and happy with the recognition. I felt that the recognition came not only for myself but also for Finnish art ceramics and design. When I started my studies, ceramics was not a very sexy material, and the most important degree programs in the field have been discontinued at Aalto University. I was proud to be able to use my example to encourage others to make pottery. I also feel that it was a continuum for the fact that pottery has regained its place in the field of design and art. Personally, the recognition was very significant. Even though it came as a complete surprise to me, I feel like I've put a lot of work into it. Somehow, since I started my studies, I have experienced a certain kind of obligation to the field of ceramics. For my part, I want to maintain the prestige of ceramic art and be a part of its continuum. I believe that the recognition will also give me a lot of international visibility. However, my time is limited and I take a lot of time while working with my new projects. One day, I hope to have a solo exhibition in Japan. Before that, I will have a couple of solo exhibitions in Finland over the next couple of years.
Your work is exhibited at the Institut finlandais gallery in autumn 2021. What kind of collection is displayed in this exhibition?
I have created new works and small series of products and jewelry for the exhibition. I also borrowed some of the works from private collections. For this exhibition, my intention has been to choose works to make a cross-section of my works from the last ten years. Sure, most works will be left out of the exhibition, but the new and old works I chose have a good dialogue. According to the schedule, the preparation of a completely new line-up for the exhibition would not have been possible. I think the exhibition should highlight my work and methods. Not all works may even be completely finished. Presenting the process and methods is more essential to me in this exhibition than selling finished works.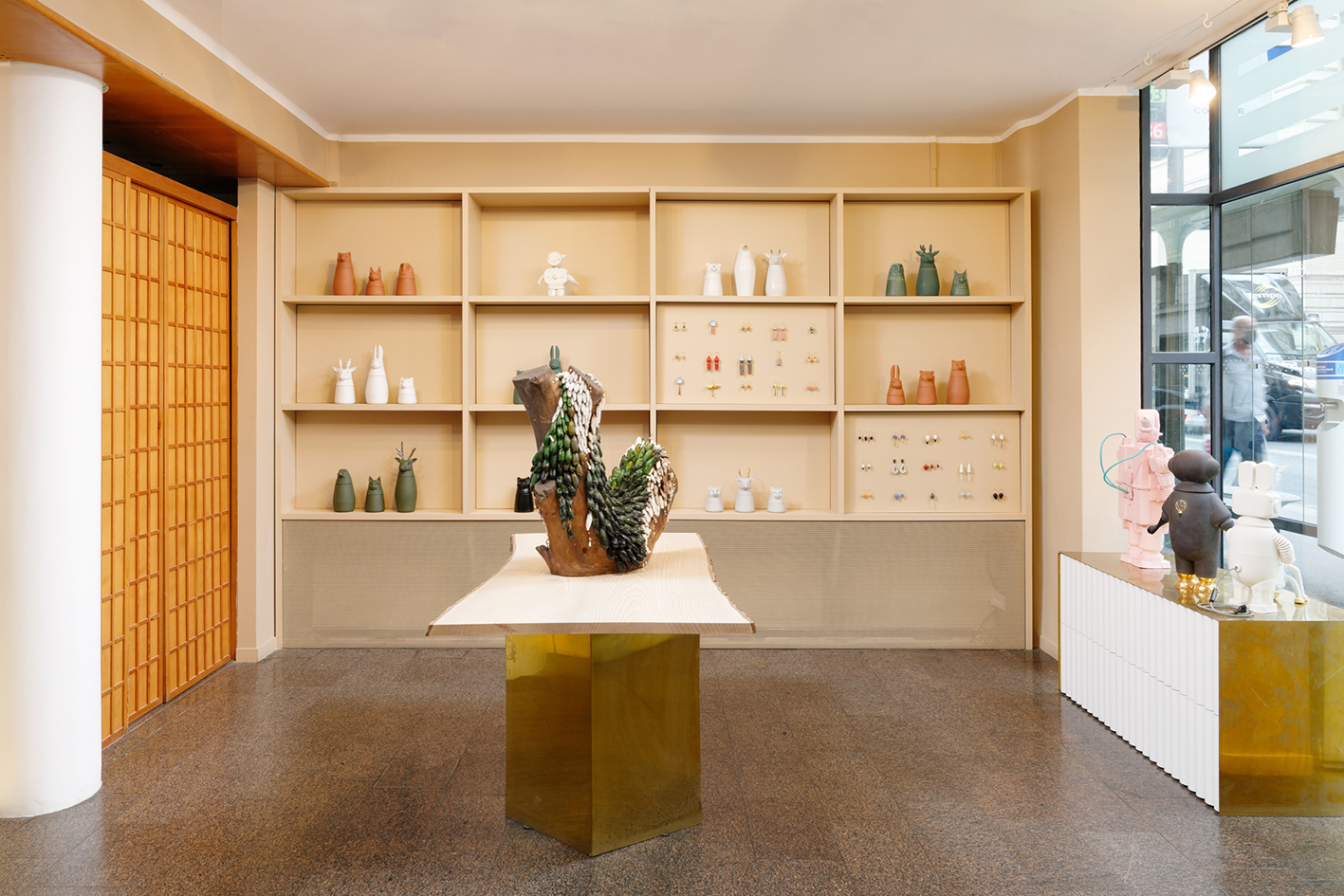 What projects are you planning to work on next?
My work has been quite hectic in recent years and I have participated a lot in group exhibitions and carried out various projects with several art museums. I am quite convinced that for the next few years I want to focus on organizing solo exhibitions. I will have a small solo exhibition at the Riihimäki Glass Museum in the spring of 2022, where I will start working on new works after I have returned from Paris. My next solo exhibition is Karin Widnäs' KWUM ceramics museum in Fiskars in the summer of 2023. I will concentrate on it carefully without rushing. Too tight a schedule shows up in the works and doesn't serve anyone.
Carte blanche à Matias Karsikas -exhibition at IF Galerie is open until
 

19/2/2022.