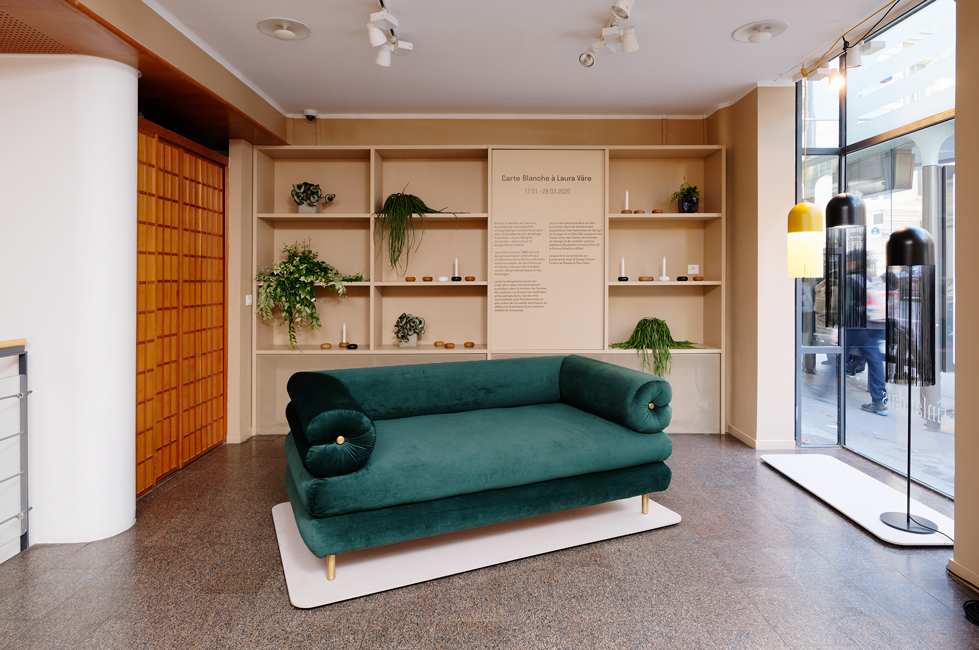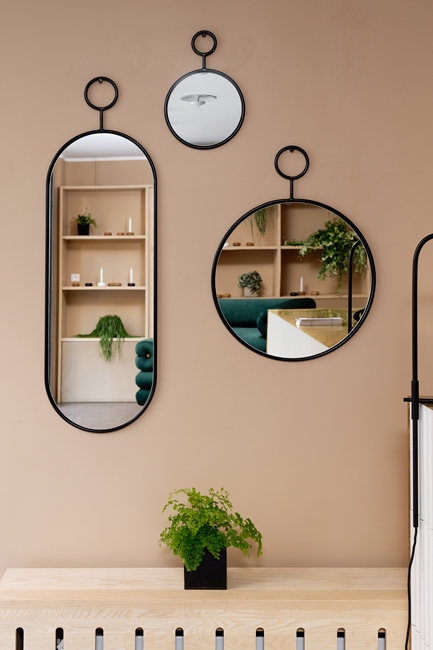 Carte Blanche à Laura Väre at Institut finlandais
17.01-28.03.2020
Institut finlandais is happy to present Carte Blanche à Laura Väre, a solo exhibition dedicated to the laureate of the Young Designer of the Year 2019 prize. Laura Väre (b. 1989) is a Helsinki-based designer who recently finished her Master's studies in furniture design at the Aalto University. Before her studies at Aalto, she graduated as a metal artisan and studied furniture design at Lahti Design Institute. In the autumn of 2019, Laura was awarded as the Young Designer of the Year by Design Forum Finland. The prize also includes participation in IF Studios, Institut finlandais' visit program, and a prize exhibition Carte Blanche à Laura Väre, which will be on view at IF gallery from January 17th through March 28th, 2020.
According to the prize jury, Laura Väre has a distinct and interesting design idiom which also includes communications, creating thus a harmonious and unique brand. Her oeuvre is versatile and comprises several interior product segments, such as ordinary pieces of furniture, coat racks and lighting fixtures. Products designed by her often carry fine functional inventions and new techniques, and materials have been used innovatively and in a versatile way. The young designer finds inspiration in daily things around us, such as light, form or colour, interesting material or a view. As a designer, Laura aspires to create beautiful, practical and functional as well as timeless products to answer present days challenges by her unique style. In her work finishing details are always combined with a strong and minimalist style. Material contrasts are very characteristic of her design. Laura Väre's work has been presented in international design exhibitions in Europe and in Asia. Laura is a part of Luomo collective, which was awarded a Promise award for good design at the Muoto Gala 2016. In the spring of 2017, her work was selected to be a part of the Young Creatives collection at Grafia Awards. She has exhibited her work in both design and furniture fairs such as Habitare, Stockholm Furniture Fair and Salone Satellite in Milan. Her work has been featured in several major publications, including AD-magazine, Dezeen, Domus, Sight Unseen and Wallpaper and many more.
The Young Designer of the Year prize, awarded by Design Forum Finland, is an encouragement award to support young designers in their uncompromising and unique work. The winners have demonstrated creative vision, competence, daring and entrepreneurship in the design field and have received some international visibility. In 2018–2020, the prize includes a visit to IF Studios program at Institut finlandais. According to the prize jury, Laura Väre is an excellent example of a determined and creative young designer who has succeeded in bringing new ideas to traditional furniture design. The prize jury of 2019 consisted of CEO Petteri Kolinen / Design Forum Finland, MA Mikko Paakkanen, designer Saara Renvall / Creative Studio Renvall and Director Johanna Råman / Institut finlandais.