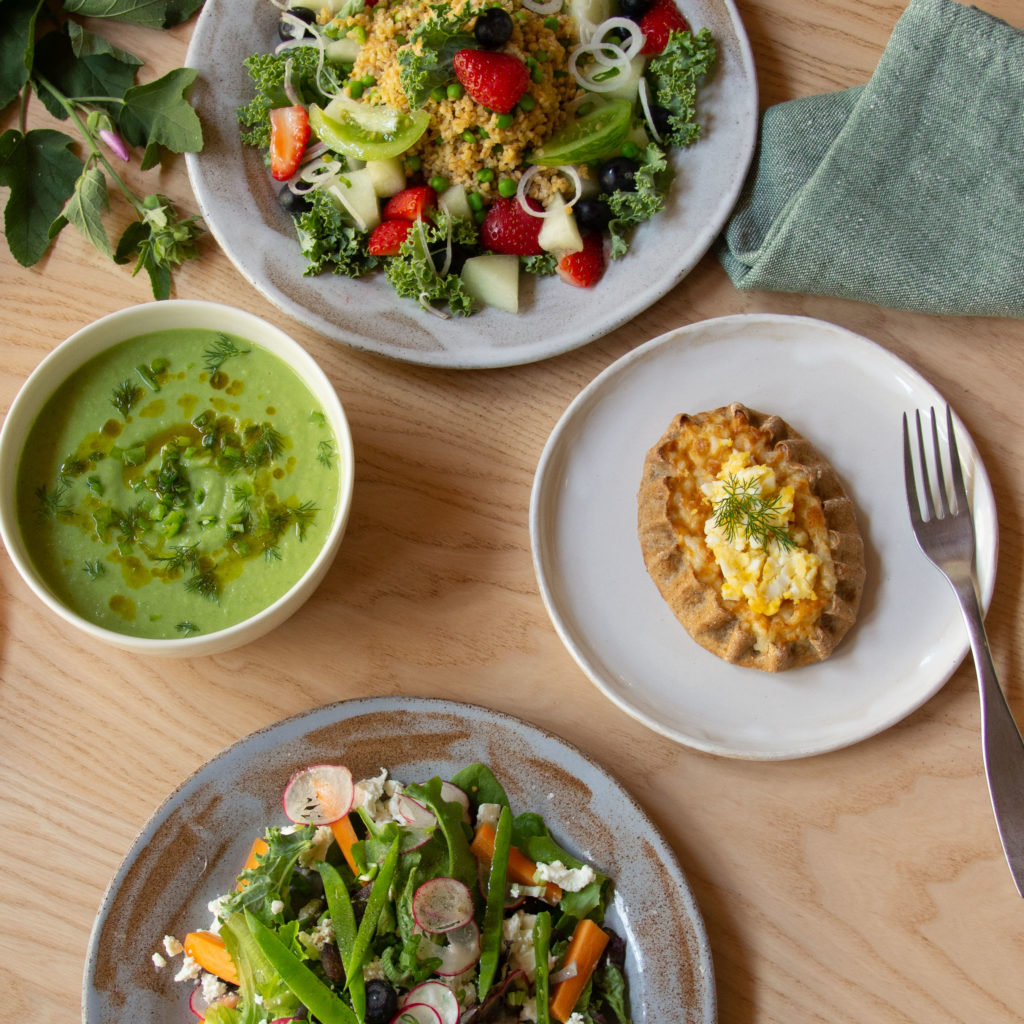 Café Maa has been the ideal place to discover Finnish gastronomy in the heart of Paris since its' opening in April 2022.
The name Maa means earth in Finnish. It symbolises the importance of nature as well as our close and humble relationship with the earth. The café is run by Institut finlandais' chef Alexandra Marschan-Claude and her team.
Café Maa strives to promote sustainable gastronomy and Finnish culinary expertise through a seasonal approach and the consistent use of fresh, local, and organic products.
Menu
Café Maa's menu changes regularly by each season.
Discover Finnish specialities including root vegetable soups and creamy salmon soup with dill, fresh salads, Carelian pie and garnished rye breads (reissumies). In addition, the café offers traditional Finnish pastries like Carelian pie (karjalanpiirakka), cinnamon bun (korvapuusti) and lingonberry tart (puolukkapiirakka).
Café Maa's coffee is fresh brewed by Kawa Coffee (Paris, France) and Frukt Coffee (Turku, Finland) for our signature Finnish filter coffee.
Discover the seasonal menu here.