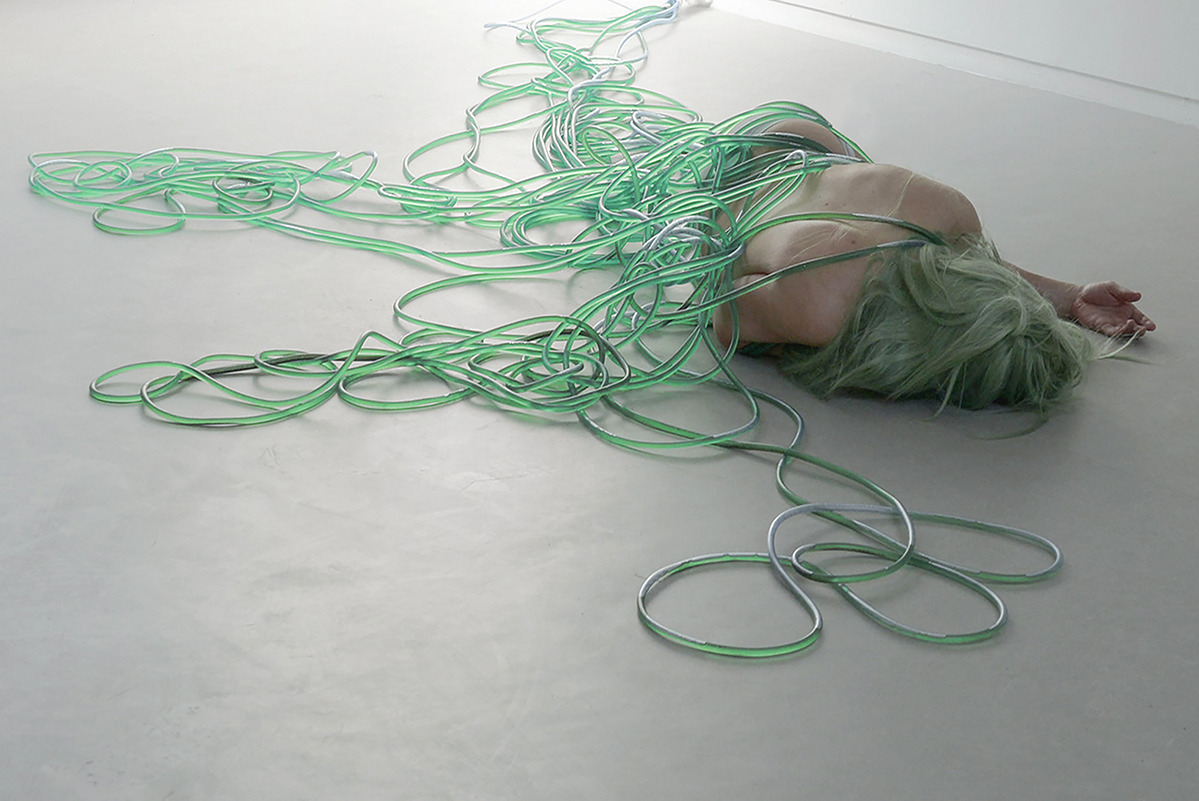 ri:vr [astrotrilogy 2] – Simo Kellokumpu & Vincent Roumagnac
11.12.-12.12.2019 | 6:30 PM
Petite Galerie | installation presented from 2:00 PM
Cité internationale des arts
18 rue de l'Hôtel de Ville
75004 Paris
ri:vr is a performance-installation in the continuation of Finnish choreographer Simo Kellokumpu's works which he calls 'astroembodied choreostructions'; a series of choreographic works in which the questions of corporeality and embodiment materialize beyond the human spatial scale towards, and in, an intergalactic dimension.
In dialogue with contemporary science fiction, game art, queer theory, and monstrology, the work is also informed by its geographic and cultural context, that of a residence on the banks of the river Seine in Paris.
Simo Kellokumpu with French artist Vincent Roumagnac present ri:vr as the finalised outcome of their residency at the Cité internationale des arts, through an performance-installation that enmeshes fluvial movements, torrential satellite-bound showers of data, and cellular becoming of the human body conditioned by algorithmic wire-speed.
ri:vr (Paris, 2019) is the second part of the Astrotrilogy project, situated in between the first episode pompom (Tokyo, 2018), and åstra (San Francisco, 2020). Astrotrilogy is a continuation of Simo Kellokumpu's solo choreographic research, realized collaboratively with Vincent Roumagnac in the frame of their artistic duo that started in 2010.
The projet is supported The Arts Promotion Centre Finland (Taike) and l'Institut finlandais (Paris).
Simo Kellokumpu and Vincent Roumagnac are in residence at the Cité internationale des arts through the programme of the Fondation finlandaise de la Cité internationale des arts.