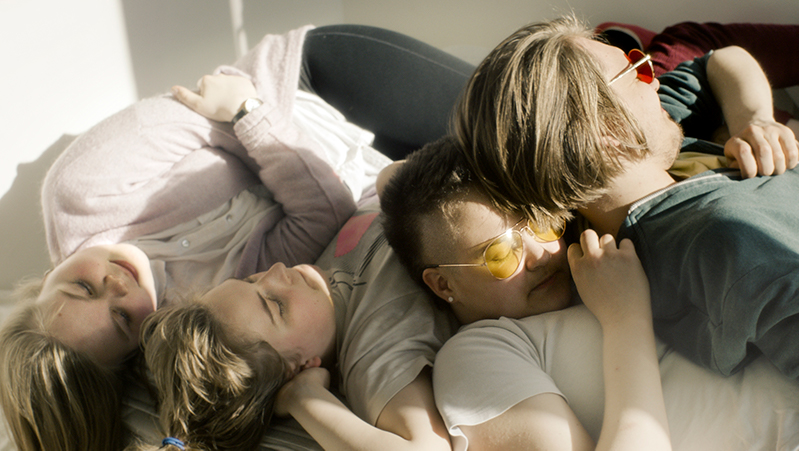 La Finlande en 3 films
Thursday 1/10 & Saturday 3/10
Institut finlandais
60, rue des Écoles
75005 Paris
Program:
Thursday 1/10, at 8 pm
Milja Härkönen: To Feel Alive (Että tuntisin eläväni)
2019, 26', documentary
Four friends in their early twenties are discussing the big issues in life while the entrance examinations for The Theater Academy are approaching. Documentary film To Feel Alive is a film about the meaning of friendship in changing situations of life.
Mikael Syrjälä: Elvis & Onerva
2019, 64', fiction
Elvis and Onerva make out shitfaced at a party until she passes out, later the same night Elvis brags to his friends that they had sex. Eventually, Onerva hears about it and starts wondering what actually happened?
Saturday 3/10, at 5 pm
Juho Reinikainen: 25th Hour (25. tunti)
2019, 20', documentary
25th hour follows crossing paths in a sleeping city. The soft-spoken host of the Night Radio keeps company for the ones who are awake.
Marika Harjusaari: Homebound (Kotimatka)
2019, 20', fiction
Homebound is a survival story set in one of the world´s biggest refugee camps. A bus is waiting to forcefully return refugees to their country of origin. Xidig, 8, is excited to go home, but his brother Saliim, 12, knows that a war-torn and dangerous place is no one´s home.
Kiia Kuivalainen: Frame of Mind
2019, 17', fiction
A woman participates in a performance of a lifetime but everything isn't what it seems. She faces her memories, fears and feelings even though the people and happenings around her are getting more and more insane. She has to get through all of the phases to reach the very end where she'll be able to make sense of everything.
Alisa Nirman: One Night Stand-Off
2019, 17', fiction
How far are you willing to go in order to save a doomed relationship?
All the films are subtitled in French.