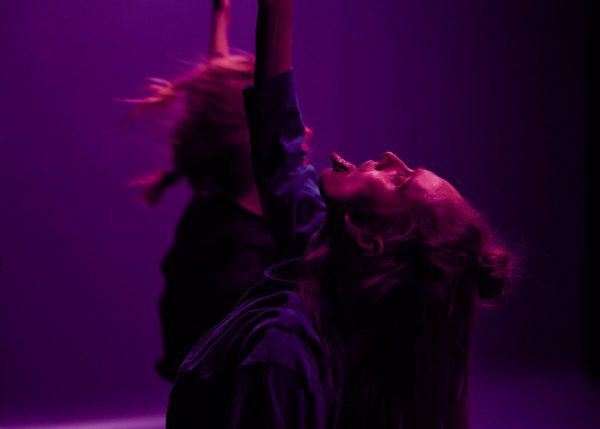 Karolina Ginman is a freelance dance artist based in Helsinki. She graduated from the Trinity Laban Conservatoire of Music and Dance, London in 2008 and has since worked as a dancer, choreographer, co- choreographer and pedagogue in Finland and abroad.
She currently works on her new project during an artistic residency at La Briqueterie. FLUVIAL is a corporeal and vocal stage meditation on and through fluid states, streams, holes and unruly matter. Woven through breath, motion, saliva and a language in flux, it is an attempt at channeling fluctuating affects, ages, times and unthought known in a state of constant becoming. The work premiers at Zodiak – Centre for New Dance in Helsinki March 2022.
This artistic residency is a collaboration between La Briqueterie and Institut finlandais. Karolina Ginman gets the opportunity to stay at Institut finlandais's IF Studios during her residency at La Briqueterie, as part of this collaboration.
Co-production: Zodiak – Centre for New Dance
Residency: La Briqueterie, Institut finlandais
Supported by: Arts Promotion Centre Finland, Swedish Cultural Foundation in Finland
Photograph : Karolina Ginman in Brume de Mer (Elina Pirinen, 2018), by Ilkka Saastamoinen.