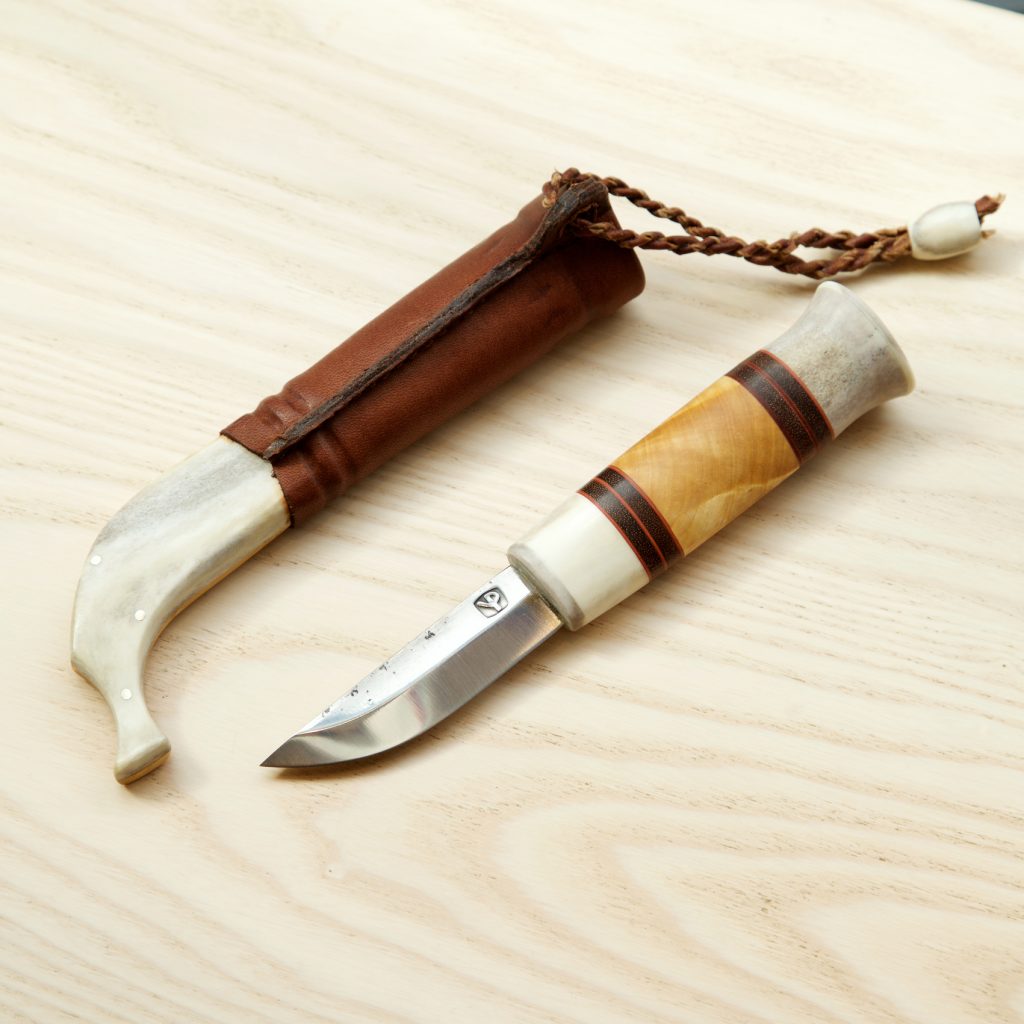 Yrjö Musta
Yrjö Musta (born in 1954 in Inari) is a former headmaster now spending his days of retirement. He used to be a headmaster and teacher at the school of Inari for many decades, all the while taking courses in traditional Sámi handicrafts and a degree in craftsmanship focusing on hard materials.
Musta makes objects and utensils from reindeer and elkhorn, birch and willow burl wood and silver birch. His works have been showcased at the Sámi Museum of Siida and in the Sámi Duodji Shop, and consists of traditional Sámi hunting knives, guksi (drinking cups made from birch burl), different boxes and needle cases.
Photography: Katja Hagelstam.