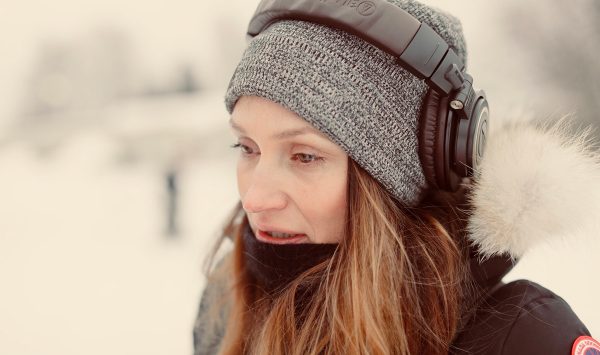 Monthly feature, March 2019 – Miia Tervo
When Miia Tervo replies to my phone call, she tells me she is walking by Rantavitikka in Rovaniemi on her way to her mom's place. "I have about twenty mins to talk, after that, I've promised to go build a snow fort." Well-known for her short films, Miia (b. 1980) has gained more public knowledge in the recent months along with the film Aurora that came out in the theatres in January. For a brief moment, we discuss our mutual home town Rovaniemi and go through both of our family histories searching for common acquaintances. Our conversation quickly shifts to Paris when Miia reminisces summer 2007 she spent in the city writing and messing about.
Read more →
Monthly feature, February 2019 – Piëtke Visser
We are happy to introduce Institut finlandais' new visual identity. When visiting our new website, you can discover a new logo, a custom typeface and a fresh colour palette. The mastermind behind the updated look and feel is Piëtke Visser, who currently works as the Creative Director in the design agency Kuudes, in Helsinki. In her work, one of the most important things is to understand people and organisations, translate their message into concepts and visual narratives. When working on the redesign of the Institut finlandais, she was inspired by the structure and colours of the architecture, of the Institute itself.
Read more →