The film festival "La Finlande en 3 films" from March 29th to 31st, 2019
Institut finlandais collaborates with the festival "la Finlande en 3 films", which will take place from March 29th to March 31st, 2019. During three days, we propose a film selection by young directors together with a program of short films by students from Aalto University. In parallel, Finnish feature films will be shown at the Reflet Médicis cinema.
We are happy to introduce our new visual identity and our new website!
We are excited to introduce our new visual identity and website! Designed by Piëtke Visser, our new logo, the custom-made typeface and fresh palette all take inspiration from the Institut's architecture, colours and structure. The custom typeface is designed by Piëtke together with Juho Hiilivirta and Niklas Ekholm from Helsinki Type Studio. The idea for the typeface came from the connective role of the Institut finlandais and is firmly rooted in the notion of cultural exchange: the letters all reach out to each other.
It has been a privileged position, being able to design materials that represent Finnish culture in some way. I think it has been good to be an outsider, I take things at face value, separate from personal history. In fact, it is vastly different from the visual and cultural references that I know well, but discovering the world of Finnish art and design has been very rewarding.
Projects
Institut finlandais proposes a multidisciplinary programme through its various on-site events and off-site collaborations.
Mobility
Institut finlandais supports the mobility of artists and other cultural professionals through the IF Studios and TelepART programmes.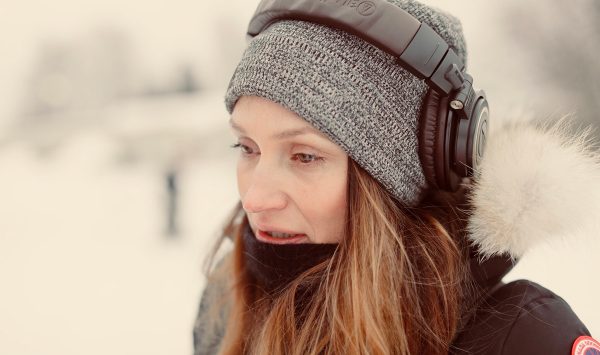 Monthly feature, March 2019 – Miia Tervo
When Miia Tervo replies to my phone call, she tells me she is walking by Rantavitikka in Rovaniemi on her way to her mom's place. "I have about twenty mins to talk, after that, I've promised to go build a snow fort." Well-known for her short films, Miia (b. 1980) has gained more public knowledge in the recent months along with the film Aurora that came out in the theatres in January. For a brief moment, we discuss our mutual home town Rovaniemi and go through both of our family histories searching for common acquaintances. Our conversation quickly shifts to Paris when Miia reminisces summer 2007 she spent in the city writing and messing about.
Read more →
About us
Institut finlandais is an independent and multidisciplinary platform between Finland and France.