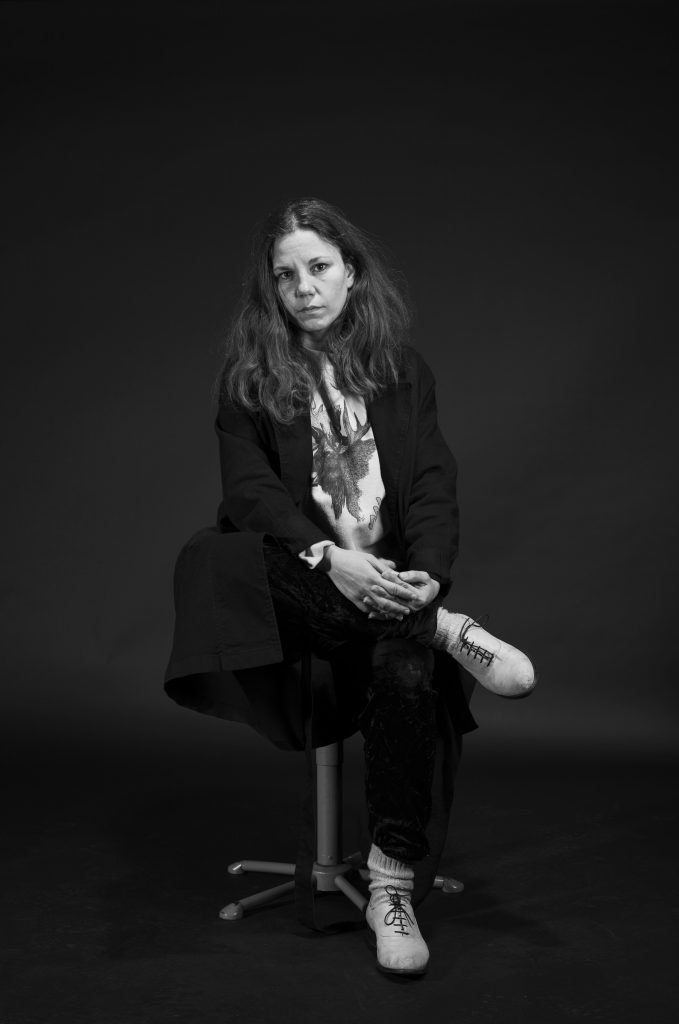 Dafna Maimon's practice encompasses performance, video, and immersive installation.
(b.1982 in Finland, based in Berlin, Germany)
Dafna Maimon's work surveys the ways in which we handle recollections, stereotypes, and traumatic experiences into narrative settings, while sketching out strategies of subversion and self-empowerment. In particular, her work deconstructs patriarchal structures and plays with them through exaggeration and re-contextualization. The study of diverse forms of community and belongingness is another characteristic of her practice; as is the realization of time-consuming and collaborative processes. Her humorous and often absurd work taps deep into the human narrative and its vessel; the human body, while looking for new perspectives and tools that allow for self-reflection, stillness and catharsis.
Maimon has shown her work in institutions and art spaces such as Kunst-Werke (Berlin), PS1 Moma (New York), Mahj Jewish Museum (Paris), Kim Center Contemporary Art, (Riga), SPACE Gallery, (Portland Maine), Gallery Wedding (Berlin) Maimon holds a BFA from the Gerrit Rietveld Academy and an MFA from the Sandberg Institute Amsterdam.
When Our Eyes Touch – A I S T I T / coming to our senses from May 19th to August 1st at the Institut finlandais gallery
Picture credits : @ Dafna Maimon: Leaky Teeth, 2021.
Exhibition Leaky Teeth by Dafna Maimon from July 2 to August 1, 2021 at the Institut finlandais gallery