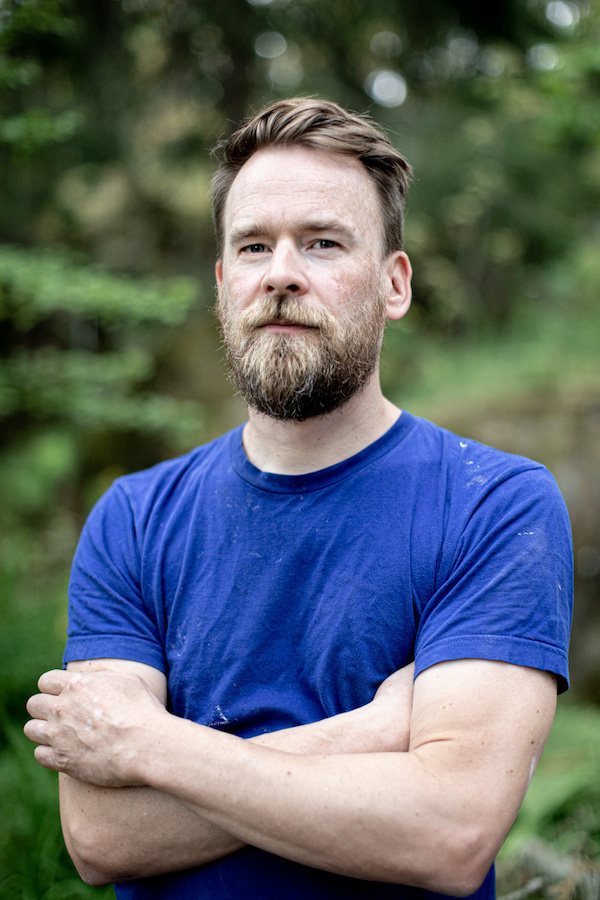 With a conceptual and philosophical approach, Axel Antas observes his surroundings, creating artwork in a multitude of different techniques.
(b. 1976 in Finland, based in Grankulla, Finland)
Antas graduated from Goldsmiths College in London England in 2000, he lived in London for thirteen years until he was lured back to Finland for a three year residency at Pro Artibus. He treats the chosen material meticulously, emphasizing a meditative process of producing and experiencing art. Through his subject matter and a sensitivity of translating between different materials Antas examines our relationship to our natural world, our experience of nature, and our alienation of it. 
To Antas most recent exhibitions include: Stories make worlds / Worlds make stories, Galleria Heino, Finland (2019); Heritage, The North Coast Art Triennale, Gribskov, Denmark (2019); End of the World in the Mysterious Forest, Triumph Gallery, Moscow (2017); Long Player, Sinne, Helsinki, Finland​ (2015). Antas's works are in several public collections, including Kiasma, Contemporary Art Museum, Saastamoinen Foundation Art Collection, Wihuri Collection and Zabludowicz Collection.
When our eyes touch – A I S T I T / coming to our senses from May 19th to August 1st, 2021 at the Institut finlandais gallery.
Pictures credits :
Bottom left :  Axel Antas, Lost to sight (Pohnpei Starling), 2019. C-print, 98 x 74 cm. Photographie par Matthai Leland
Bottom right : Axel Antas: Fragments III, 2019. Giclée print, 154 x 202 cm. Photographie par Matthai Leland