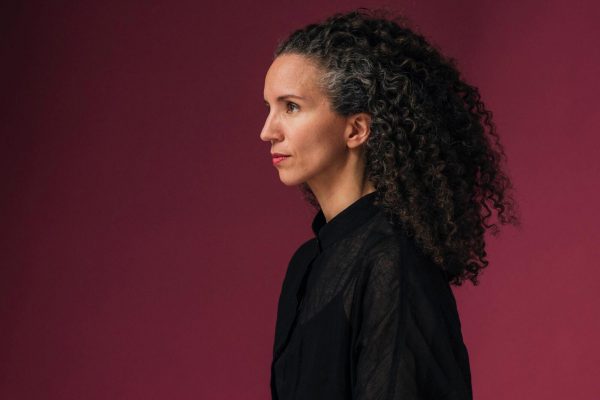 Sasha Huber (CH/FI) is a visual artist of Swiss-Haitian heritage, born in Zurich, Switzerland in 1975. She lives and works with her family in Helsinki, Finland.
Huber's work is primarily concerned with the politics of memory and belonging, particularly in relation to colonial residue left in the environment. Sensitive to the subtle threads connecting history and the present, she uses and responds to archival material within a layered creative practice that encompasses performance-based interventions, video, photography, and collaborations.
Huber also favors the compressed-air staple gun, aware of its symbolic significance as a weapon, while offering the potential to renegotiate unequal power dynamics. She is known for her artistic research contribution to the Demounting Louis Agassiz campaign, aiming at dismantling the glaciologist's lesser-known but contentious racist heritage.
This long-term project has been concerned with unearthing and redressing the little-known history and cultural legacies of the Swiss-born naturalist and glaciologist Louis Agassiz (1807-1873), an influential proponent of "scientific" racism who advocated for segregation and "racial hygiene".
Huber has had solo exhibitions such as at the Hasselblad Foundation in Gothenburg and participated in numerous international exhibitions, including the 56th Venice Biennale in 2015, the 19th Biennale of Sydney in 2014, and in the 29th Biennial of São Paulo in 2010. She holds an MA from the University of Art and Design Helsinki.
Huber also works in a creative partnership with artist Petri Saarikko. Together they have initiated the long-term project Remedies Universe which explores methods of self-help and medical healing in different geographical and cultural contexts and been invited to artist residencies around the world.
Alongside her practice, Huber has edited the book Rentyhorn (2010) and was co-editor (with Maria P.T. Machado) of (T)races of Louis Agassiz: Photography, Body and Science, Yesterday and Today (2010) (2010) on the occasion of the 29th Biennale of São Paulo. In 2018 Huber was the recipient of the State Art Award in the category visual arts given by the Arts Promotion Center Finland.
1. M'BAREK BOUHCHICHI & SASHA HUBER
Back UP
2020
Extracts from the collection of poems ZONG! by M. Nourbe Se Philip
Laser cutting and chrome plating on stainless steel and brass
Variable dimensions
2.SASHA HUBER
The Great Conjunction
2020
White gold leaves on metal staples
and oak
∅15 x 4 cm
∅17 x 4 cm
3.SASHA HUBER
The Firsts – Edmonia Lewis
2020
Video
Music by Melissa Laveaux
Duration 4 minutes
Photography: Aurélien Mole