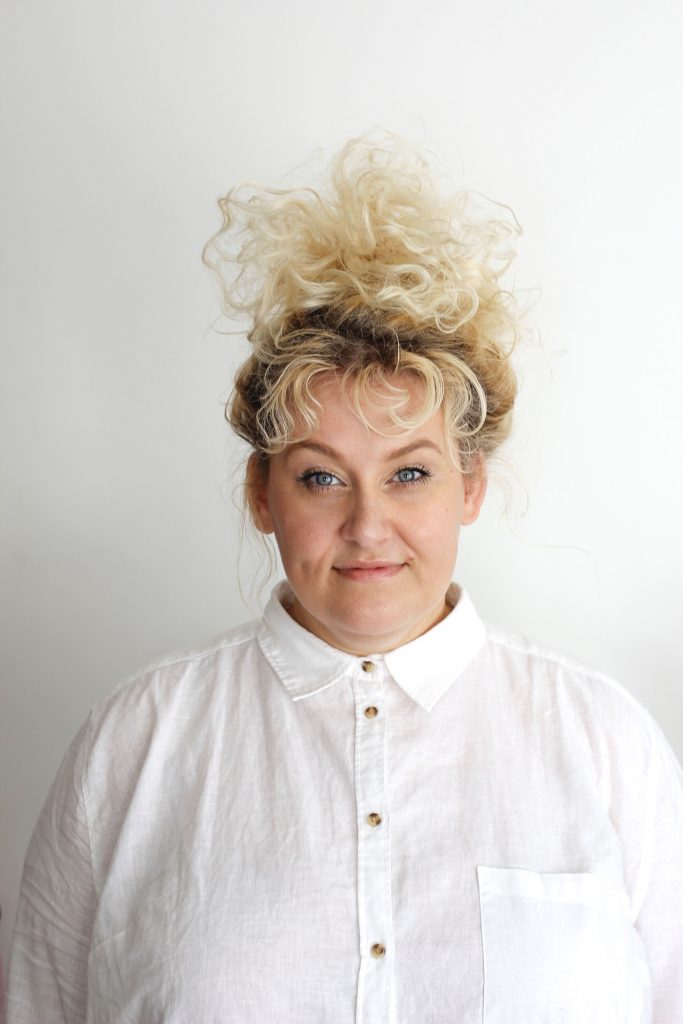 Viivi Lehto
Viivi Lehto (born 1983) is an artist and designer, living and working in Helsinki. As an artist she wants to create new, playful, often a bit twisted or humorous versions of reality.  Lehto believes that art is a powerful tool to open new viewpoints by tickling the imagination. As an art practitioner her main material is glass, even the range of the materials and techniques used in her works is wide, from painting to art textiles and pattern design. 
The Garden series she is currently working with, is consisting of colourful and multidimensional glass sculptures. The garden repeating in her works is representing the themes of inner growth, importance of play, feelings and traditions. Her work is featured in many events, collections, exhibitions and galleries including Chart Art Fair, UU Market, Helsinki Design Week and Topelius Gallery.
 Lehto has worked as a freelancer since 2008, offering services in the fields of design, art and culture producing. During her career she has worked as an artist, a designer, curator, producer, teacher and a manager for freelancer designers.
 Lehto graduated with a Bachelor's degree in Industrial Design from Lahti Institute of Design, University of Applied Sciences 2009. Currently she is finalizing her Master studies in Aalto University, Visual Culture, Curating & Contemporary Art Programme. 
 In 2010, the Finnish government presented Viivi Lehto with the remarkable Sammontekijät- award. The award was given to acknowledge Lehto for "courageously seeking out new forms of collaboration between design field and other industries, and being recognized as a pioneer in her field." The criteria for receiving the award were, amongst other things, creativity, innovativeness, functionality and novel thinking.
Photos: Hannakaisa Pekkala