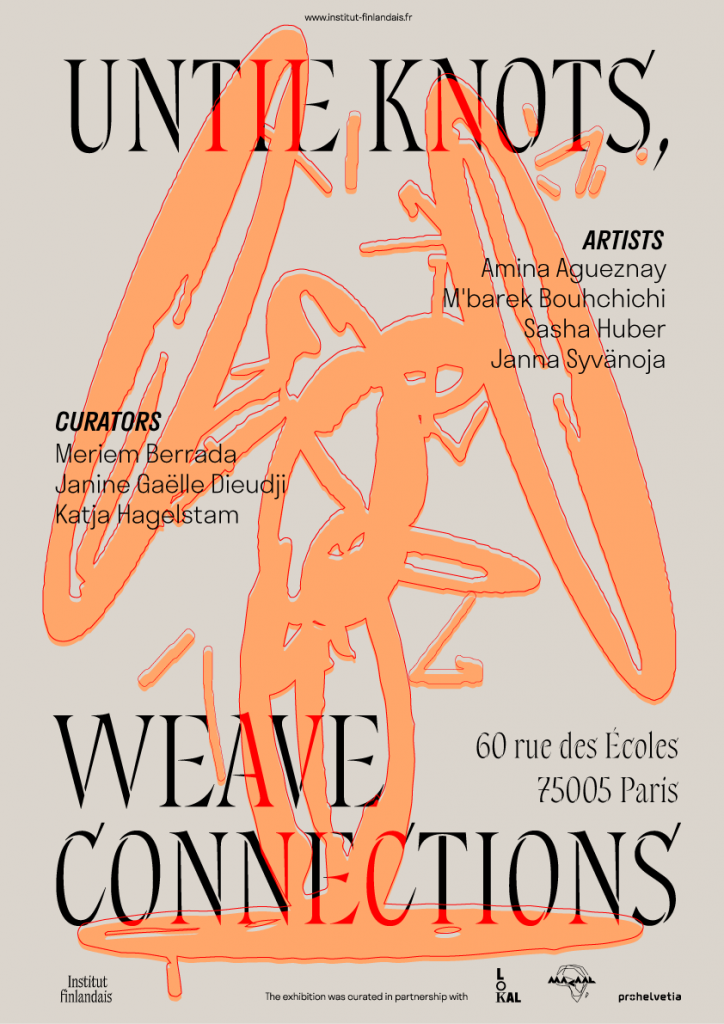 IF Galerie
The IF Galerie programme consists of carefully curated collections that present contemporary Finnish design, arts and crafts. The exhibitions are closely linked with the overarching programme of Institut finlandais.
Untie Knots, Wave Connexions 5.1 – 21.3.21.
Visual by Becem Sdiri
Past collections
Have a look at some of our previous collections.