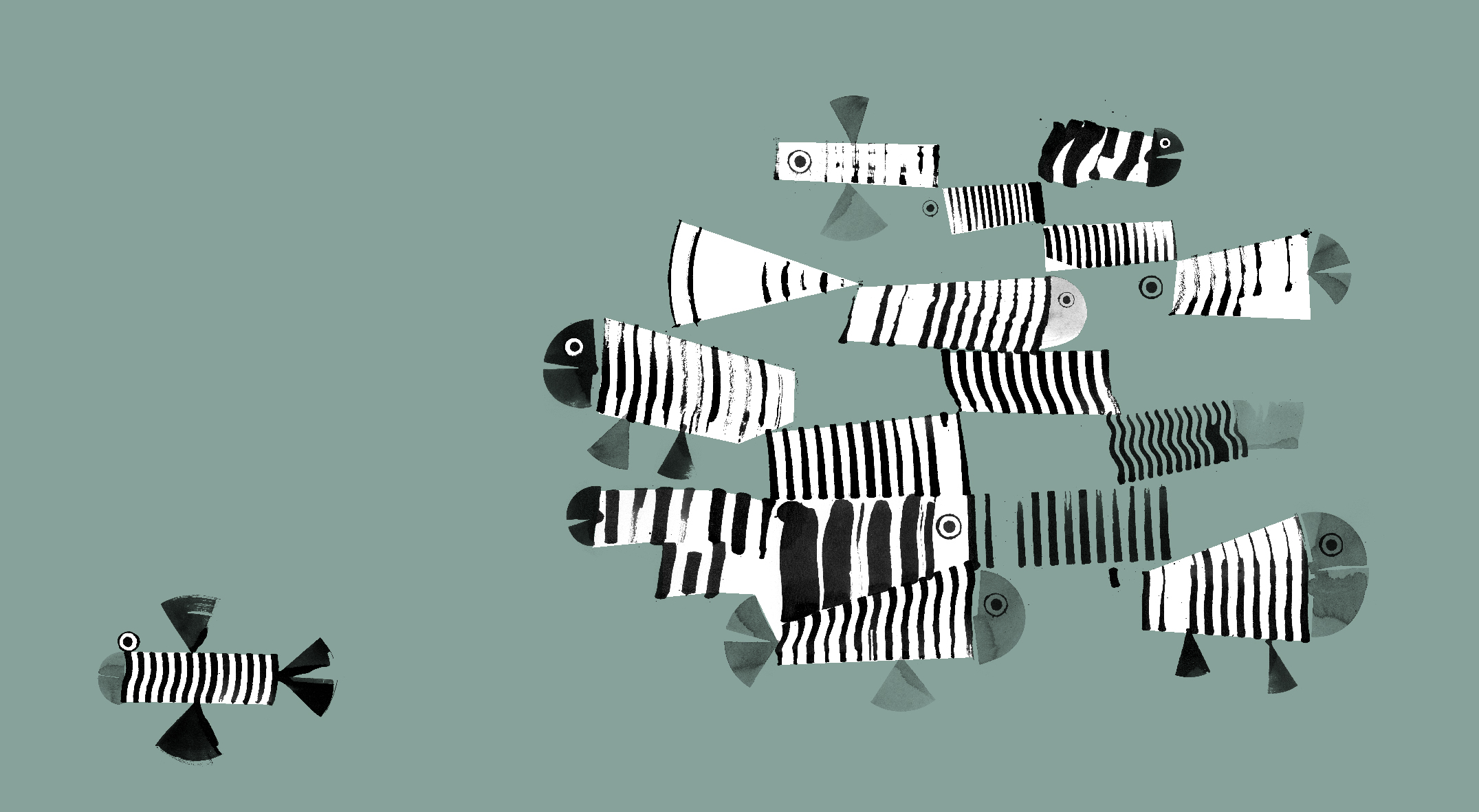 IF Atelier: Stripes in the sea, spots in the savannah
Saturday, 29th February, 2020
3 pm
Institut finlandais
60, rue des Écoles
75005 Paris
Discover collage and drawing techniques with the Finnish illustrator Laura Merz! In this workshop, you will create curious stripy characters, inspired by Clownfish, the work by Laura Merz. Explore different animals and wildlife and have fun with paper, pencils and colours. No experience is required, and all the materials are provided. Just bring your creativity!
Laura Merz is a Finnish visual artist who lives and works both in Finland and Germany. She is a well-known children's illustrator and uses different experimental drawing techniques to represent wildlife. Her works have been exhibited and recognised internationally.
The work Clownfish, presented at Institut finlandais until July 18th, is a reproduction of an original ink drawing from the book Among Fascinating Creatures that celebrates the beauty and the importance of protecting the delicate underwater ecosystems.
The workshop is a part of the programme of Mois du dessin.
Duration: 2 hours
Suitable for 7-12 years old
Price: 12 € / includes an afternoon snack by Coutume Institut
Tickets available on YesGoLive and at the gallery of Institut finlandais.
The afternoon continues with a selection of children's animation films at the institute's movie theatre at 5 pm. More information here.