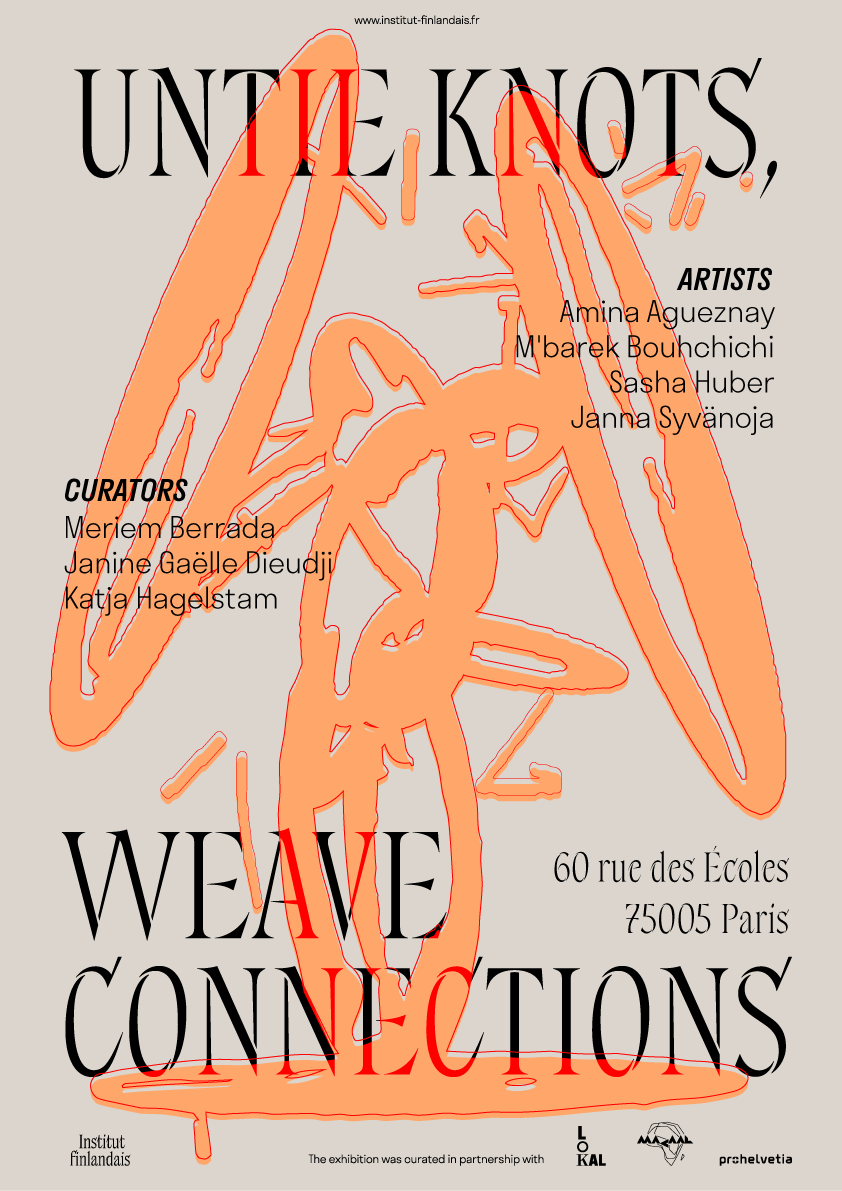 Visual by Becem Sdiri
On the occasion of the Africa 2020 Season initiated by Emmanuel Macron, The President of the French Republic, Institut finlandais is happy to partner with the Art Museum on temporary African Al Maaden (Marrakech) and the gallery Lokal in Helsinki, to present the multicultural exhibition Untie Knots, Weave Connections.
Curated by Meriem Berrada, Janine Gaëlle Dieudji, and Katja Hagelstam, the exhibition explores the complexity of words, language, matter, silences and unspoken words that shape history as it is told to us. The exhibition is generously supported by Pro Helvetia.
Through the work of four multidisciplinary artists, Amina Agueznay (Morocco), M'barek Bouhchichi (Morocco), Sasha Huber (Finland / Switzerland ) and Janna Syvänoja (Finland), the exhibition offers crossed accounts of our rediscovered humanities, which these artists deconstruct and help to mature.
Untie Knots, Weave Connections 5.1.-20.3.2021
The exhibition is supported by The Ministry of Education and Culture in Finland, Pro Helvetia and Alfred Kordelin foundation.