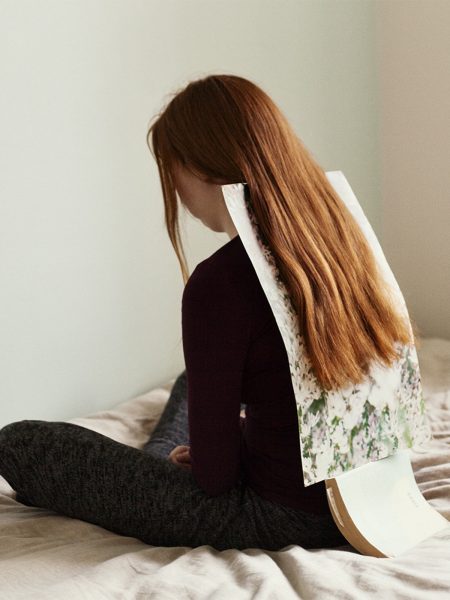 Conversation with Anni Leppälä, Eeva-Riitta Eerola and Jenni Toikka
7.11.2019 – Institut finlandais
On the occasion of Paris Photo 2019, Institut finlandais has the pleasure of hosting a special meeting with Finnish photographers Anni Leppälä, Eeva-Riitta Eerola and Jenni Toikka. The event will be held on 7.11.2019 from 6.30 pm to 8.30 pm with an opportunity to discover and exchange views on the three artists' works.
This event marks the official launch of Eeva-Riitta Eerola's and Jenni Toikka's catalogue Lighthouse, a complement to the eponymous exhibition on view at Maison Louis Carré until November 30th. Modernist visual language is one of the main themes explored in a site-specific project by these two Finnish artists. In May 2018 they shot a short film in Maison Louis Carré, dealing with utopia, visitor, spectator, and parallel situations/realities, that also serves as a starting point to their working process. The film is exceptionally displayed at Institut finlandais during the event, complementing the catalogue and together reflecting the ongoing artistic dialogue between Eerola and Toikka.
Anni Leppäläs' new book, hyle | curtain | backdrop, is also unveiled at the event. Anni Leppälä's photographs derive from memories, loss, longing, and early adolescence, seeking for a feeling of connection and closeness and embarking a sensation of recognizing something vaguely familiar through the images. Things are often veiled, hidden or turning away, but are in their own sphere of intense, remote closeness. Photographs transform their subjects and evoke a feeling of sudden recognition, that is not visible on the surface. The connections between images are essential for Anni Leppälä's work. The narratives are not linear but can travel to various directions and dimensions. The layout of the book is also a reference to this way of working – images are overlapping each other, covering and intersecting with each other.
hyle | curtain | backdrop:
Paberback
No text
16,5 x 24 cm
128 pages
71 color photographs
Design: Anni Leppälä, Tuomo Rainio, Liisa Seppo
Published by Kehrer Verlag 2019
Price: 15 €
Lighthouse
Film 16 mm, transferred to 2K, stereo
Written and directed: Eeva-Riitta Eerola & Jenni Toikka
Actors: Constance Labbé and Florian Spitzer
Shooting assistant, costumes and make-up: Kaisu Hölttä
Editing: JENNI TOIKKA
Sound design: Heikki Kossi & Pietu Korhonen / H5 Film Sound
Colour grading: Petri Falkenberg / Grade One
Post-production: GRADE ONE
Lighthouse. Eeva-Riitta Eerola & Jenni Toikka (catalogue)
Texts by Taru Elfving and Ásdís Ólafsdóttir (in French and English)
Graphic design : Dorothée Nourisson
Installation photographies: Lucie Jean
28 x 23 cm, 40 pages, paperback
Published by Maison Louis Carré, 2019
ISBN : 978-2-9548894-6-7
Prix : 35 €
With the support of:
Maison Louis Carré
la Galerie Les Filles du Calvaire
Frame Contemporary Art Finland
Suomen Kulttuurirahasto | Finnish Cultural Foundation
Taiteen edistämiskeskus | Arts Promotion Centre Finland