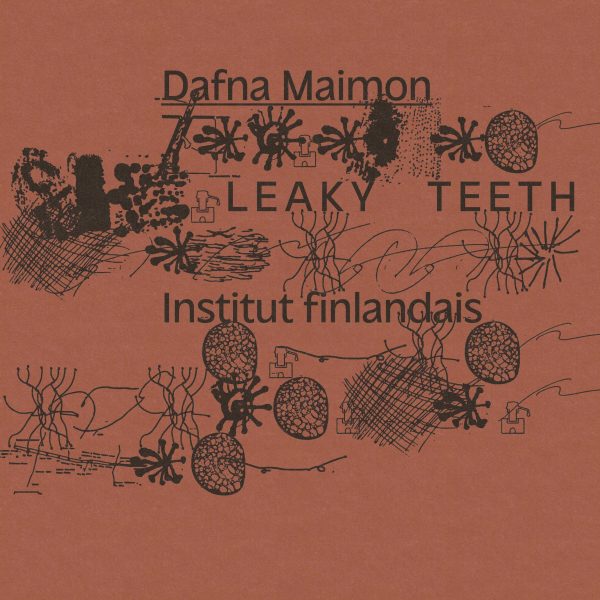 A I S T I T / coming to our senses presents a newly commissioned solo exhibition Leaky Teeth by Dafna Maimon at Institut finlandais opening on Friday July, 2. Known for her subversive narratives and physically engaging settings, Maimon invites the public to listen to their bodies and discover the wisdom within their bodily knowledge.
Maimon develops a vibrant universe using somatic body techniques, luscious materials and absurd humour to immerse the viewer inside the cavities and mysteries of the body. The exhibition consists of a series of drawings, sculptural elements and a video piece filmed in Maison Louis Carré, a modernist residential home designed by Alvar and Elissa Aalto for the renowned gallerist Louis Carré, as well as in a prehistoric cave constructed by Maimon.
On this occasion, an inaugural weekend is organized at the Institut finlandais:
– Friday, July 2 from 12pm to 7pm
– Saturday, July 3 from 10am to 7pm.
– Sunday, July 4 from 12pm to 7pm.
Institut finlandais will exceptionally be open on Sunday July 4 from 12 to 7 p.m.