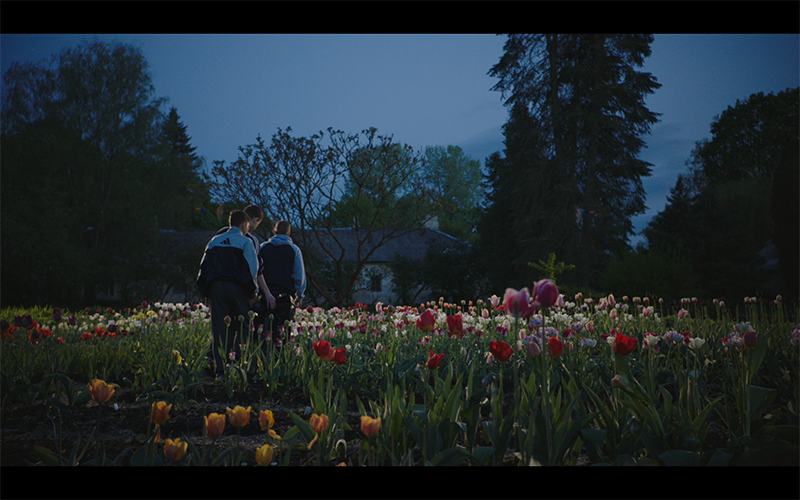 IF Screenings n°16 – Best of the Baltics and Finland in Les Arcs Film Festival
1.-2.2.2020
Institut finlandais
60, rue des Écoles
75005 Paris
Institut finlandais will open its spring screening season with the Focus selection of the 11th edition of Les Arcs festival, that was organised from December 14th to 21st, highlighting the contemporary Finnish and Baltic cinema.
In partnership with the Finnish Film Foundation, the Lithuanian Film Centre, the Estonian Film Institute and the National Film Centre of Latvia, this focus combines recent feature and short films from Finland, Lithuania, Estonia and Latvia, to discover the new generation of talents, as well as more established directors. As the original festival programme, our selection covers a rich variety of themes: stories on false blindness, intense friendships, and an amazing journey of a lightweight boxer. For those of you who missed the last edition of the festival Les Arcs, this the occasion to catch up.
Program:
Saturday, February 1st
6:00 pm – Lithuania
Kamilė Milašiūtė: The Mother's Day (Motinos Diena)
2018 / 15' / Short fiction (VOSTENG)
The celebration of Mother's Day is getting closer. Like every year 16-year-old NERKA and his friends are planning to steal flowers to give to their mothers, but this year is different. Nerka hasn't seen his mother for a year, so he decides to find her. This journey leads him to an expensive neighbourhood where unexpected truth is revealed.
Ignas Jonynas: Invisible (Nematoma)
2019 / 90' / Drama, thriller
A former dancer Jonas pretends to be blind to enter a TV dance competition. He meets his new dance partner Saulė who at first is disturbed by Jonas' disability, but soon enough discomfort gives way to genuine interest and the couple becomes the most popular contestants of the show. At the same time Vytas, someone from Jonas' past, is released from prison after serving a sentence for murdering his wife Marija. Vytas is afflicted with contradictory feelings: he is convinced that his wife's ex-lover Jonas is equally responsible for her death.
8:30 pm – Estonia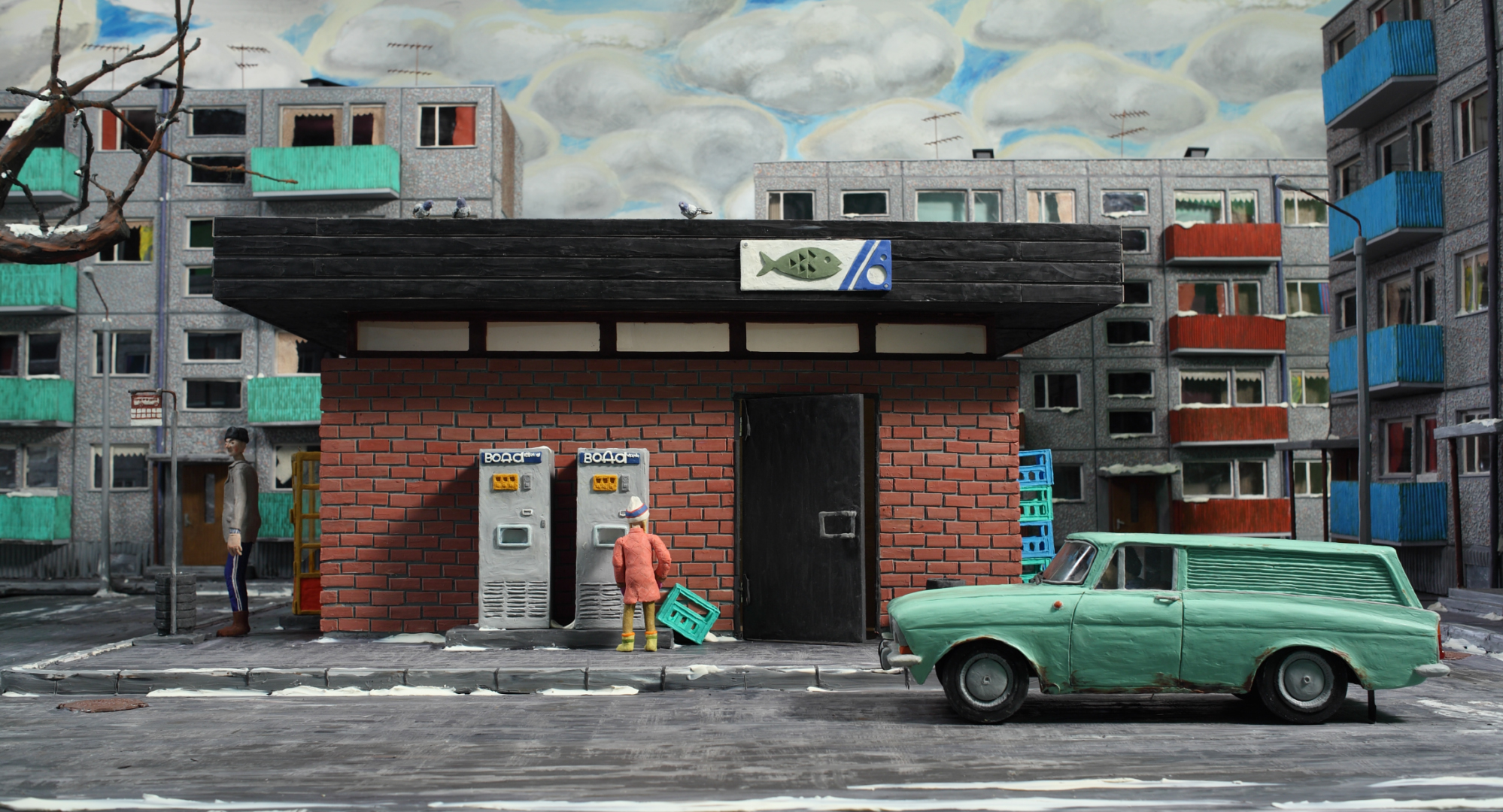 Sergei Kibus: Teofrastus
2019 / 16′ / Animation, short film
A tale of freedom and compassion, set in the 1980s Soviet Estonia, as experienced by a cat and recounted by its owner. Cat Teofrastus lives a homeless life at a train station. One day, he is offered a home by a family living in a nearby countryside house. However, the happy side is short-lived when the cat is taken to the big city and gets lost on the streets. Will Teofrastus find his way back to happiness?
Veiko Ounpuu: Autumn Ball (Sugisball)
2007 / 123' / Drama
A film about despair and hope of six inhabitants in a bleak Soviet-era apartment complex whose lives touch together, and who are all united by a feeling of loneliness.
Sunday, February 2nd
6:00 pm – Latvia
Lizete Upite: Riga's Lilac (Rīgas Ceriņi)
2019 / 14′ / Animation, short film
Either it is an overconfident head of the public transportation of Riga, explaining, how we have to follow the rule no. 599 and call the police on stinky people, or an elderly lady scared of smelling as an old person. Everyone has their own particular emotional overwhelm regarding a bad smell. Lizete, an amateur interviewer, is hoping to record these truthful moments.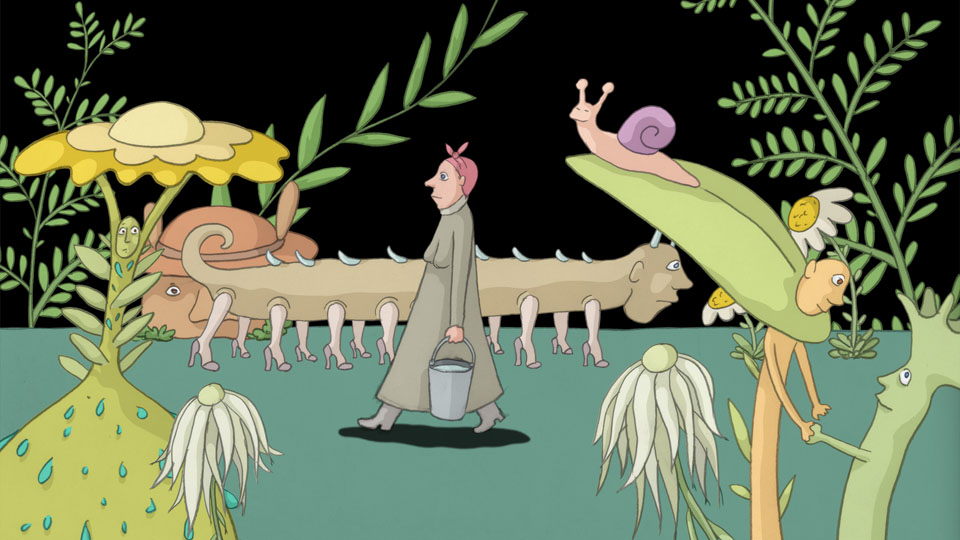 Signe Baumane: Rocks In My Pockets (Akmeņi manās kabatās)
2014 / 88` / Animation, comedy, drama
Rocks In My Pockets is a story of mystery and redemption. The film is based on true events involving five women of Signe Baumane's family, including herself, and their battles with depression and suicide.
8:00 pm – Finland
Lauri-Matti Parppei: Silent as Murderers (Hiljaa kuin murhaajat)
2019 / 16′ / Short, drama
Two friends are spending their last summer together, working as gardeners. They share a secret: in the night, they sneak into other people's homes while the residents are sleeping. Silent as Murderers is about a strange phase in the life of two close friends, and their unbalanced relationship. The short drama has some thriller elements and keeps falling forward without explaining itself too much.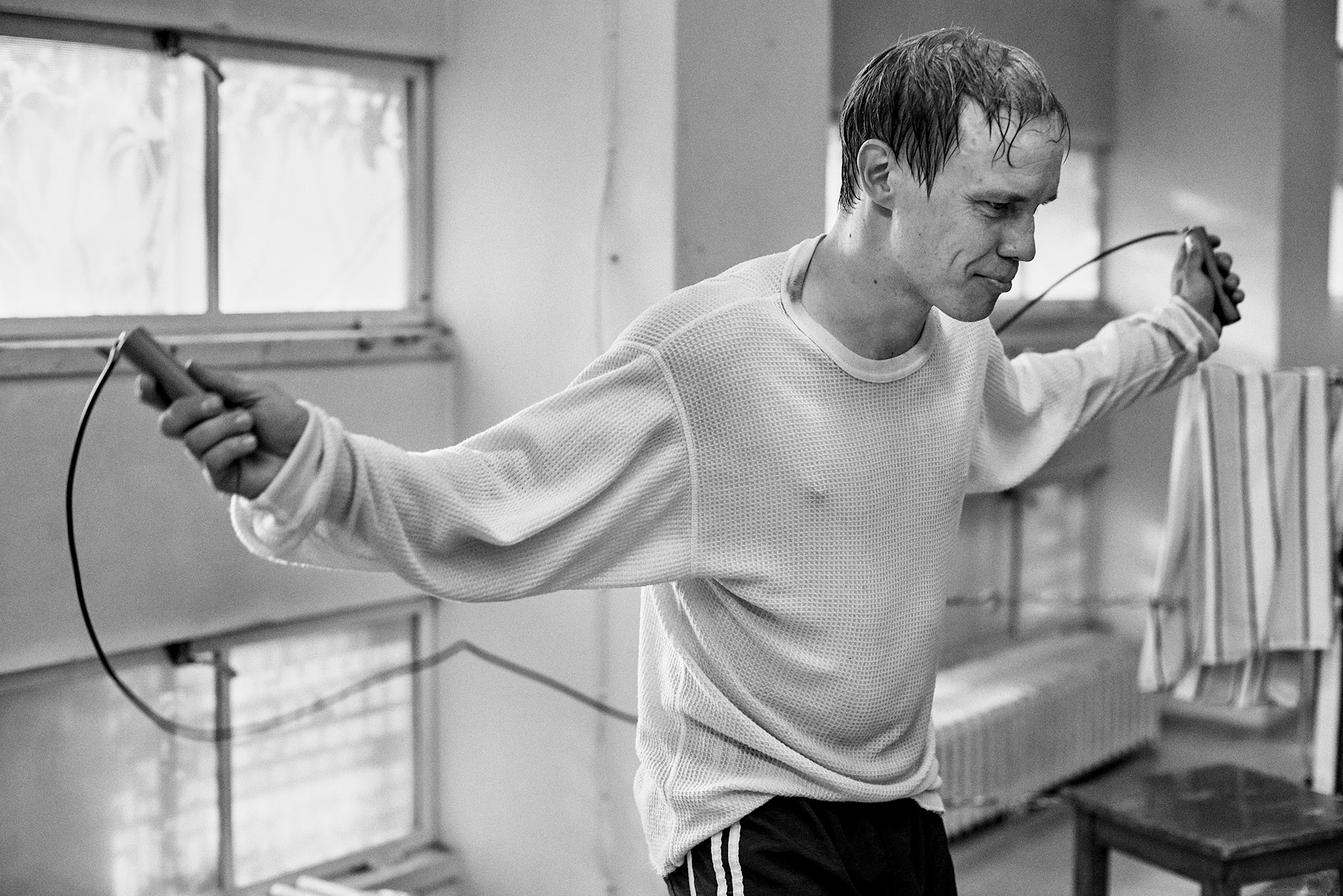 Juho Kuosmanen: The Happiest Day in the Life of Olli Mäki (Hymyilevä mies)
2016 / 92' / Romantic drama
Olli Mäki had the chance of a lifetime. He was the first Finn ever to fight for the world championship in featherweight boxing but lost the match humiliatingly in the second round by knock out in front of a packed stadium. He calls it the best day of his life.
Distribution by: Les Films du Losange.
–
Please note that all the films are subtitled in French, except The Mother's Day, which is subtitled in English.
Tickets are sold on YesGoLive and in the gallery of Institut finlandais.
Full price for each session 7€
Reduced price 5€ (under 18 years old, pensioners, students, the unemployed and RSA beneficiaries, on proof of eligibility)
Free entry for people accompanying a disabled person.