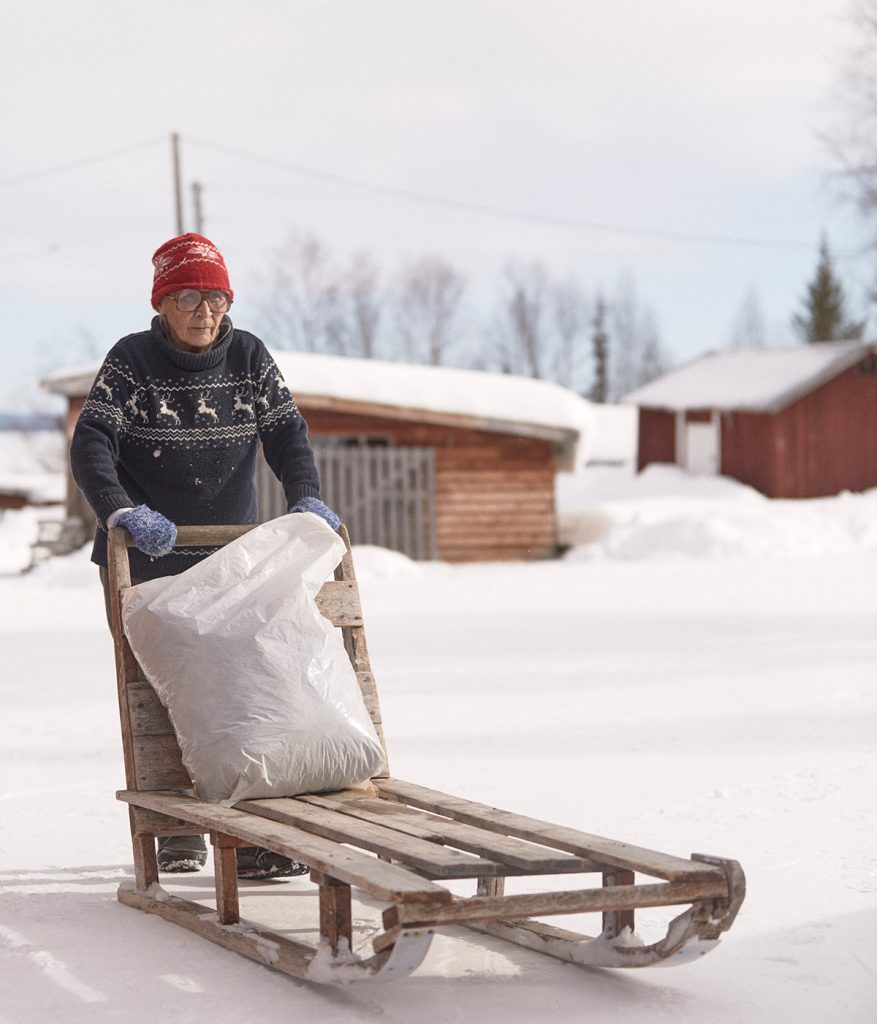 IF Screenings n°10 – Les Créatrices
26.9.2019 | 8 pm
Institut finlandais
This session is devoted to female Sámi talents.
Programme:
Lada Suomenrinne: Heritage (Árbi)
(Experimental, Documentary, Sápmi / Finland, 2018, 2')
Without dialogue
Gáhpir, a woman's headdress, is a gate to the ancestors and reminds the wearer of the importance of maintaining traditions.
Sara Margrethe Oskal: Daughter of the Sun (Beaivvi nieida)
(Fiction, Sápmi / Norway, 2018, 11')
Languages: Norwegian, Northern Sámi
Subt. English
When Anne, a middle-aged Sámi woman, attends a writing workshop she faces racism from her Norwegian classmates. Her treatment triggers dark memories from her childhood.
Jon Blåhed: Maj Doris
(Documentary, Sápmi / Sweden, 2018, 73')
Languages: Northern Sámi, Swedish
Subt. English
Maj Doris Rimpi, 74, lived a different kind of life for twenty years, travelling around the world and experiencing many things. Now she lives alone on her farm in Northern Sweden. She has reindeer, but she is also a popular artist, painter and actor (with a role, for example, in Amanda Kernell's Sámi Blood). A hard winter almost makes Maj Doris give up, but then she gets unexpected help. The documentary is a beautiful description of the passing of time.
Curator: Skábmagovat Film Festival
Partners: Skábmagovat Film Festival, FICEP – Forum des Instituts Culturels Étrangers à Paris
Organised as part of the festival "La semaine des cultures étrangères" (FICEP).
Please note that in this session, the films are subtitled in English.
Full price 7€
Reduced price 5€ (under 18 years old, pensioners, students, the unemployed and RSA beneficiaries, on proof of eligibility)
Free entry for people accompanying a disabled person.
Tickets are sold on YesGoLive and in the gallery of Institut finlandais.