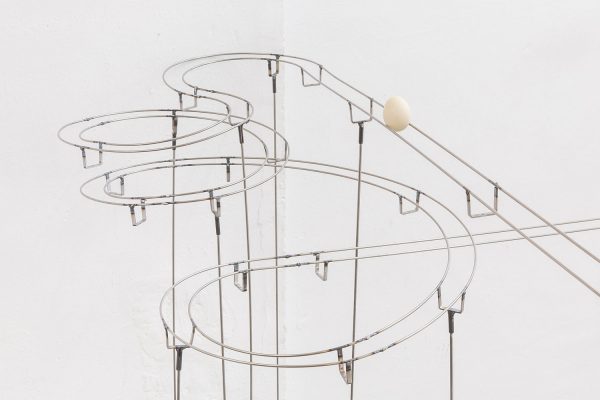 Finnish artist Hanna-Maria Hammari (b.1986) graduated from the Städelschule in Frankfurt in 2017. Hammari was invited in August and September 2021 to the artist residency Moly-Sabata. Founded by the artist couple Albert Gleizes and Juliette Roche, Moly-Sabata is the oldest active artist residence in France located on the banks of the Rhône in Sablons, south of Lyon.
Hammari presents her work at the Sillon Festival 2021 from October 8 to 1 November 2021. Later in the year she will have a solo exhibition at Exo Exo arts space in Paris from 18 November till 4 December 2021. 
Hanna-Maria Hammari uses a great variety of materials in her work. She started her artistic career in photography and video, and later switched to ceramics and more tangible materials. She uses sculpture as a medium to address topics such as corporeality and relationships between human beings.
The project is organised with the support of the Institut Finlandais in a partnership with Moly-Sabata, Sillon and Exo Exo.