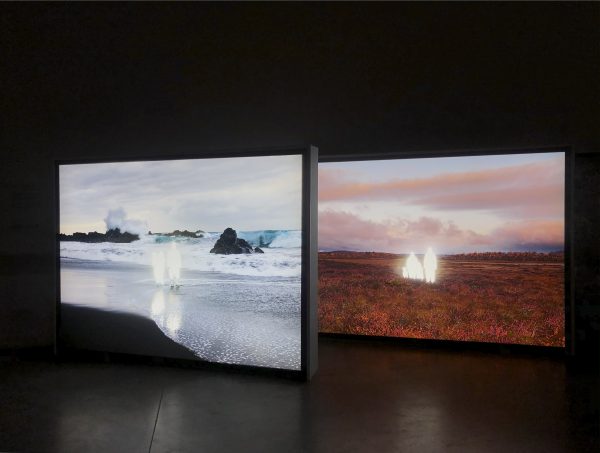 Photography: Inka & Niclas
The yearly event of photography, the Festival Circulation(s) dedicated to emerging photography in Europe, reveals each year the vitality of young creation and defends the diversity of photographic writings through exhibitions and unique events. This year, the festival welcomes visitors from March 13 to May 2, 2021 at CENTQUATRE PARIS, relocating works on the platforms and walls of the Paris metro and its outskirts. The program of the festival is also available online on the Festival Circulation(s) website. 
The festival honours this year the work of a Finnish and Swedish duo, Inka & Niclas Lindergård. Since the beginning in 2011, the festival has exhibited more than 400 artists and brought together more than 300,000 visitors, with an ever-increasing desire to be a popular and demanding event. Institut finlandais is exited to continue its collaboration with the Festival by supporting Inka & Niclas' participation in the festival through its IF Studios program. 
Since 2008, Inka & Niclas, born in 1985 in Finland and in 1984 in Sweden, have focused their work around the notion of landscape, and the relationship it has with human nature. "Family portraits" is a series of self-portraits accompanied by their sons, taken in overly romantic settings. Through this series, the two artists question the contemporary ritual of travelling and more particularly the act of photographing – showing proofs, as testimony of a moment. They also ponder the way in which the landscape can be represented and consumed, but also about our relationship with camera and the magical moment of the shooting.
The pieces of Inka & Niclas' "Family Portraits" collection are exhibited during the Festival Circulation(s) in the Parisian metropolitan area from March to May 2021. The portraits are exhibited in eleven metro stations and corridors around the Parisian metropolis.