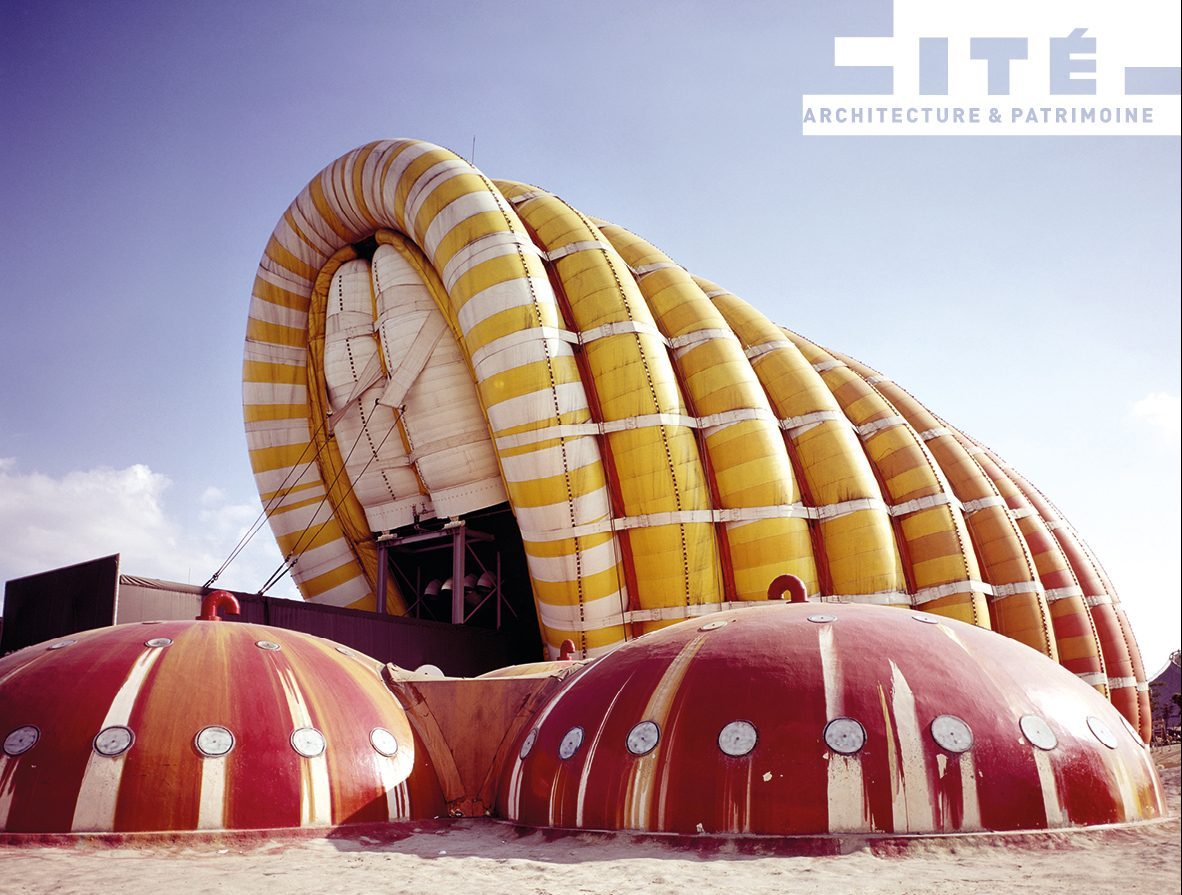 The hot air balloon, invented by the Montgolfier brothers, marked the start to an era where architects, designers and the consumer goods industry saw the potential of inflatable objects.
The beginning of the 20th century was the golden age of the airship,  before it was outpaced by other types of aircraft and left in history as an architectural phenomenon.
Inflatable objects had their renaissance in the 1960's and 70's, when new materials such as rubber and plastic were introduced in the consumer goods industry. The exhibition at Cité du patrimoine et de l'architecture gives insight into how the phenomenon has influenced both architecture and design.  
One of the exhibition halls is occupied by Another Generosity, a massive installation by the Finnish architecture firm Studio Lundén consisting of three bubble-shaped balloons. Glowing in the dim light of the room, the installation reacts to the stimuli of its surroundings. The work was brought to Paris from Helsinki with the support of Institut finlandais and the Embassy of Finland, Paris.  
The exhibition is open to the public until 14 february 2022 at Cité de l'architecture et du patrimoine in Paris.