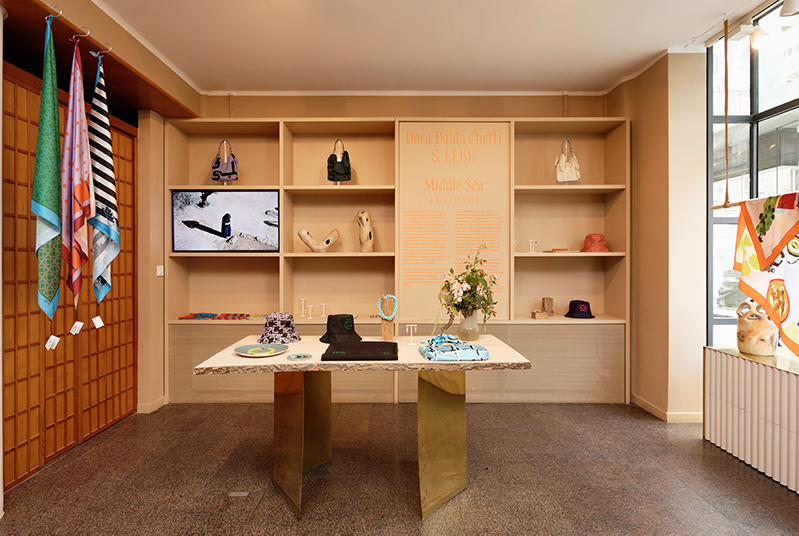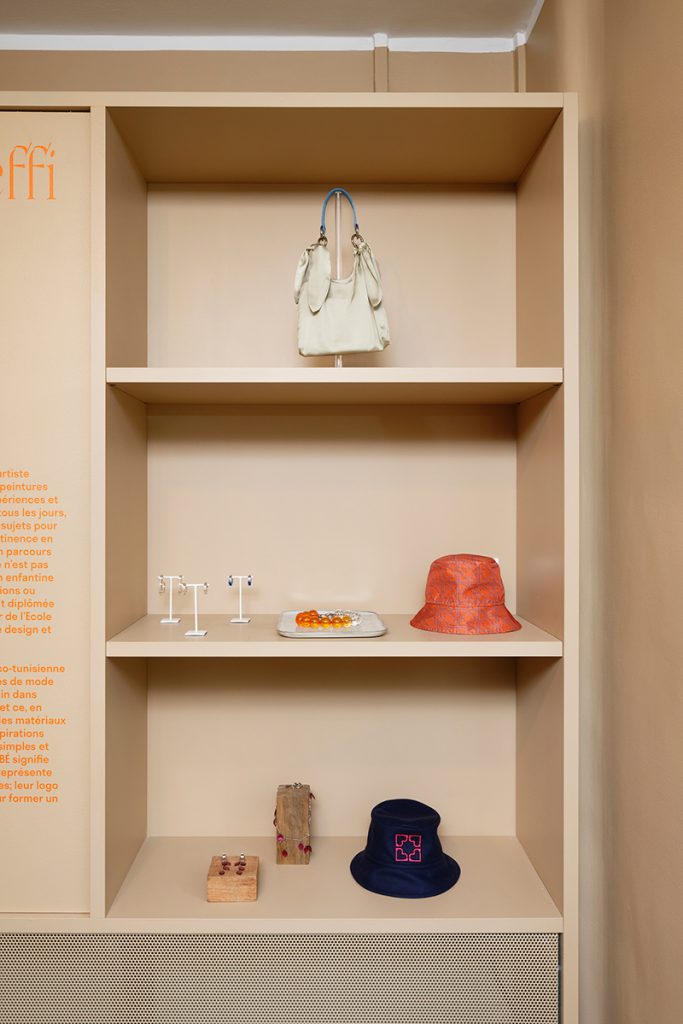 Middle Sea 4.9.-18.12.2020
Institut finlandais presents Middle Sea, a group exhibition with the works by Finnish-Tunisian multimedia artist Dora Dalila Cheffi and ÈLBÉ, a Mediterranean fashion accessories brand founded by French-Tunisian designers Clémentine Lecointre and Nour Ben Cheikh.
Life on the Mediterranean has always been a tale of trade and travel; high summer here tends to remind us of our connection to each other, and if we are lucky, we grow into our roles in the community. We find the places where we're accidentally linked with others and welcome the moments where we can momentarily intertwine. In time, we learn that our contribution can be slow and mindful: each chapter tells a story about how we are embracing a more sustainable way of life.
Dora Dalila Cheffi is a Finnish-Tunisian artist whose paintings are inspired by modest experiences and everyday happenings of her life in Tunisia. She chooses subjects for their honesty and relevance as placemarkers in her journey, and her aesthetic is a reminder of childlike attitudes towards accuracy, space, and color. Dora graduated with a BA from Aalto University of Art, Design and Architecture in 2018.
ÈLBÉ is a franco-tunisian brand that offers a wardrobe of accessories, designed and handmade in Mediterranean countries, using mainly up-cycled materials. It combines multicultural inspirations, simple forms, and artisanal know-how. ÈLBÉ means "my heart" in Arabic and stands for the founder's initials; their logo is an L and B gathered to form a heart.
Middle Sea at Institut finlandais from September 4 through November 21, 2020.
Photography: Aurélien Mole