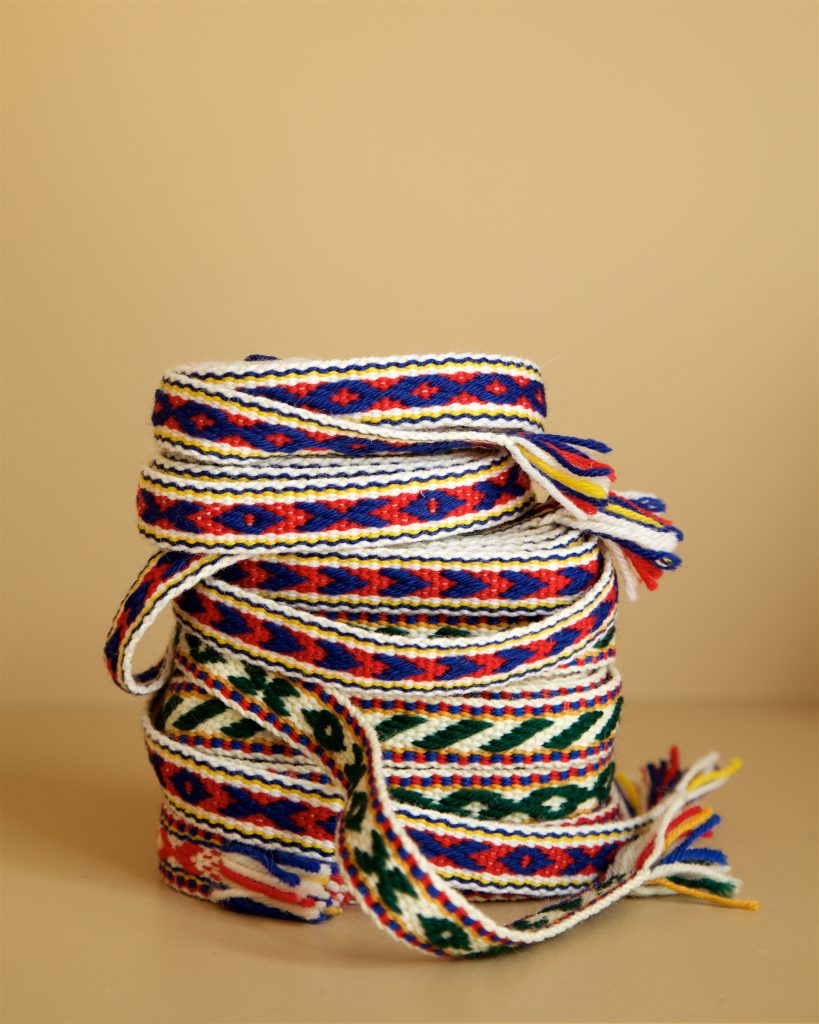 Helena Karjalainen
Helena Karjalainen (born in the 1950s) is originally from Inari but lives in Nuorgam nowadays. Crafts have always been present in Karjalainen's life since childhood, but it was growing up that she learned the traditional Sámi handicraft at duodji courses. Now, she has taught the Sámi handicrafts to her relatives.
Karjalainen specialises in knitting. She does both traditional and modern designs in her knit-work. Crafting is Karjalainen's favourite past-time, as she is spending her days of retirement, but also a source of income to her family. In addition to her knit-work, she has made fur boots as well as bags and pouches of softened reindeer skin.
Karjalainen's handicrafts are sold in the Duodji Shop in Inari and elsewhere in the Sámi country. Karjalainen would love to learn more about working with silk and embroidering with tin in the future.
Photography: Katja Hagelstam.