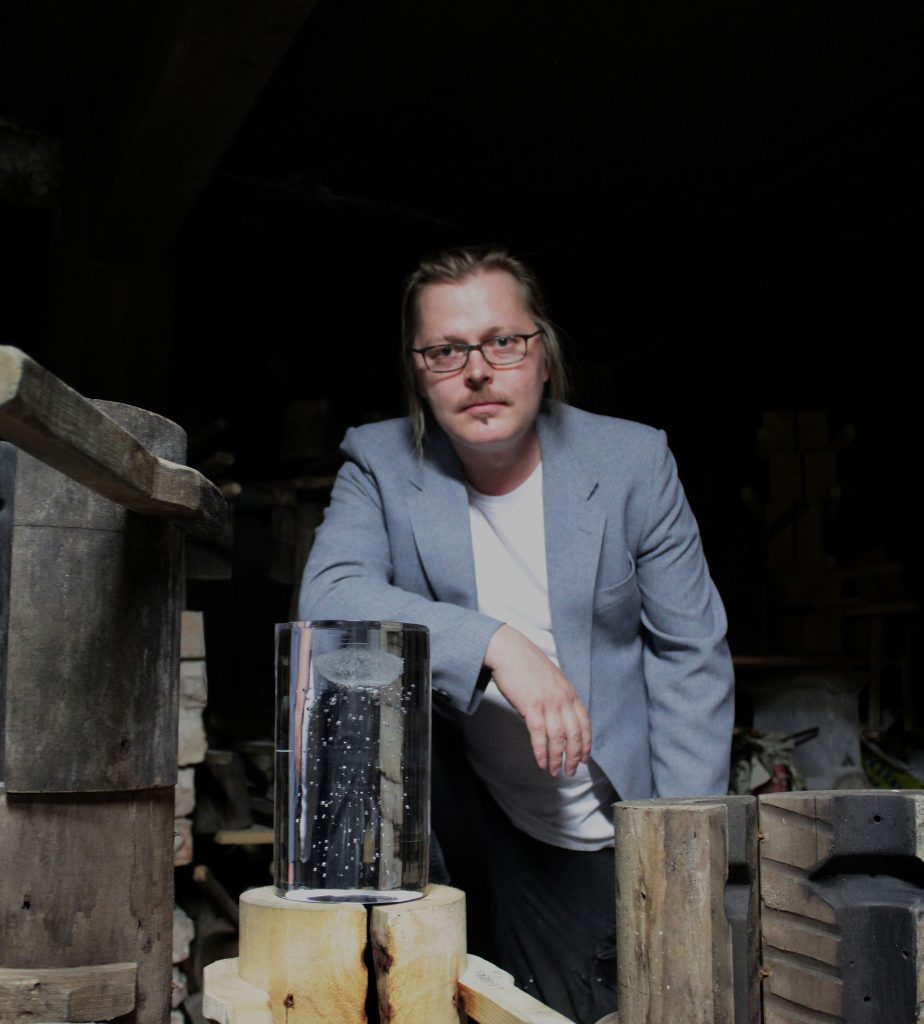 Heikki Viinikainen
Heikki Viinikainen studied ceramics and glass design in Kuopio Academy of Design and graduated in 2010. After his graduation, he moved to Nuutajärvi Glass Village and founded his own Design studio, Studio Heikki Viinikainen. He creates and produces glass for daily use in small serial production and in limited editions. The collection contains also unique art glass objects. All objects are made by hand in Nuutajärvi Glass Village in a hotshop of a glass cooperative called Lasikomppania.
In addition to his own glass collection, Heikki Viinikainen has also made exhibition design for The Finnish Glass Museum and teaching related to glass in Tavastia Vocational College. He has taken part in several group exhibitions in Finland and also in the Finnish Glass Art 2005-2010 international touring exhibition by the Finnish Glass Museum. He had a solo exhibition in 2009 in Gallery Carree in Kuopio, Finland and 2018 In Auran Gallery Turku, Finland. Glass art from Heikki Viinikainen are also in the collections of the Finnish Glass Museum.
For more information about the works of Heikki Viinikainen :
© Studio Heikki Viinikainen.